If you're looking for the best alternatives to cable TV, you've come to the right place. Ever since I moved out on my own, saving on TV has been one of my big pet peeves.
I've never paid for traditional cable TV.  Instead, I've tried nearly all of the ideas that you'll see on this list. And I've saved a ton of money along the way. According to the latest stats from Leichtman Research Group, the average bill for pay-TV subscribers is $107.
That's absolutely ridiculous. With all of the great options available today, there's no reason why you should be paying that much. With minimal effort, you could easily cut that bill in half. And if you're willing to sacrifice a little more, you could cut it by 75% or more.
Let's take a look at the 15 best alternatives to cable TV in 2019.
Live TV and Current Shows
If you're looking for the cheapest alternatives to cable TV, you'll want to jump down to the next section, movies and on-demand video. Services like Netflix, Amazon Prime Video, and others will generally be 70-90% less expensive than the average cable bill.
But if you love sports (like me) or if you're really into a current show, on-demand video services won't cut it. You're going to need to pay a little more for a truer alternative to cable tv. But don't worry, most online cable alternatives start at about half the price of the typical cable TV bill.
1. YouTube TV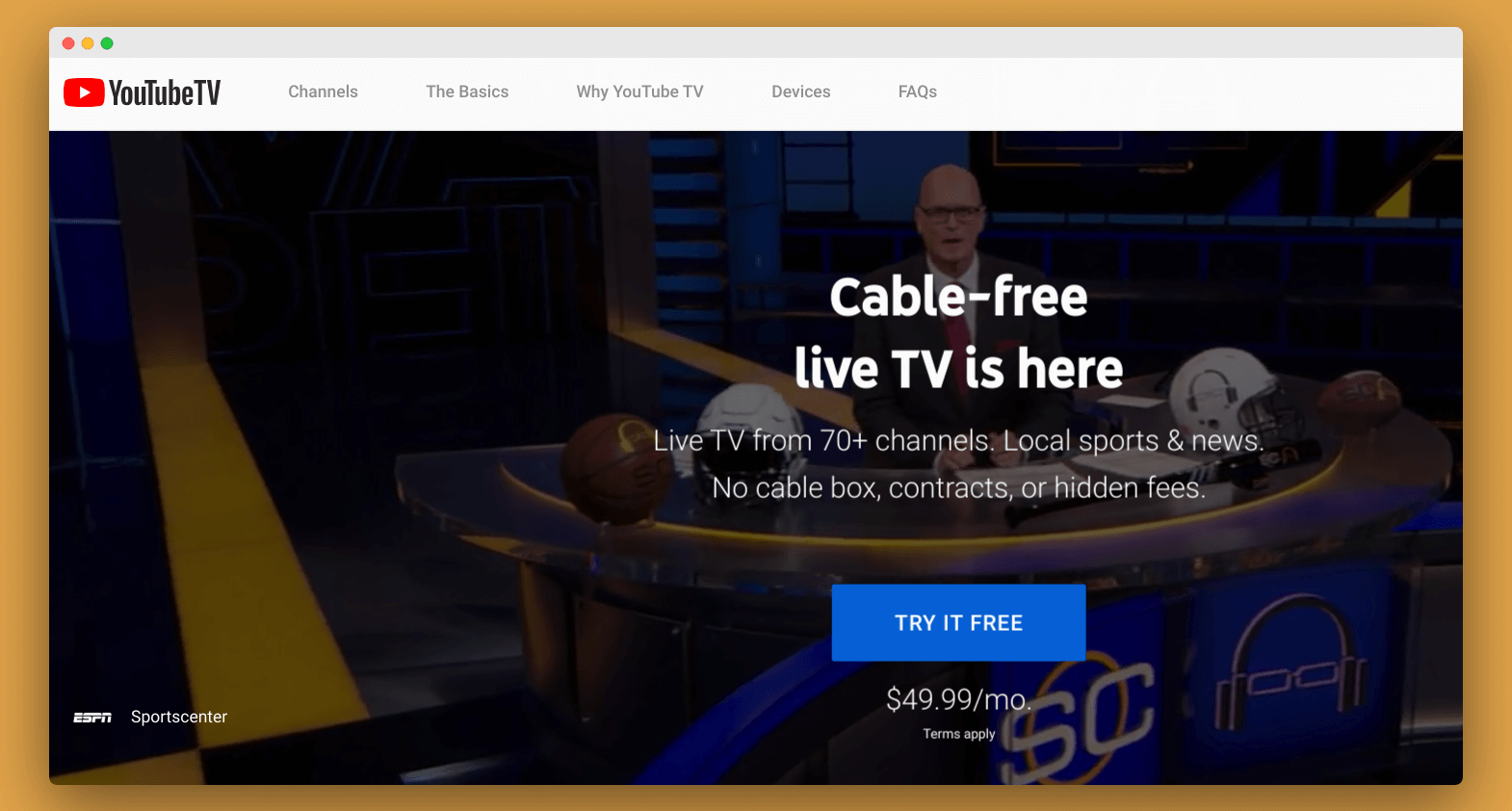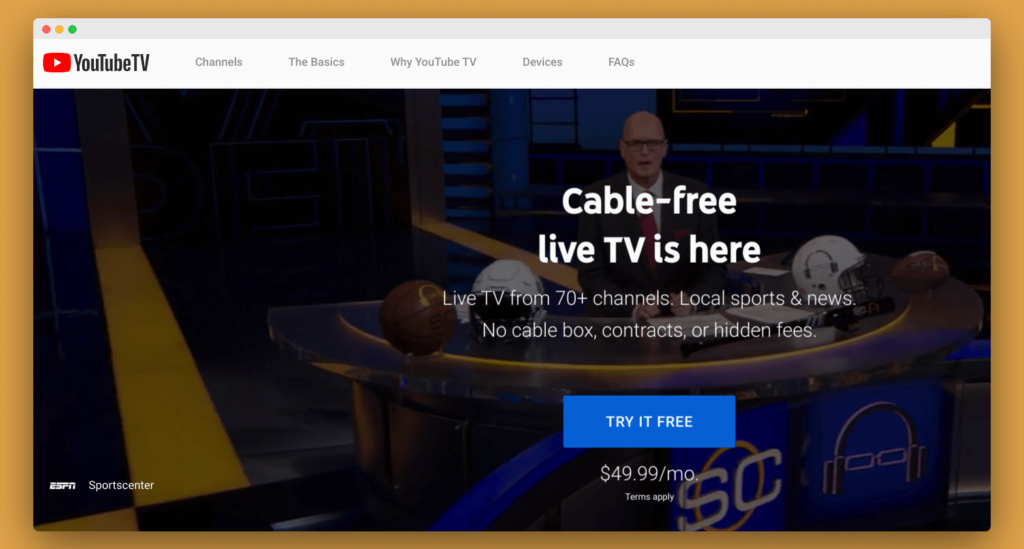 As I mentioned in the intro, I've tried nearly every one of the best alternatives to cable TV. And, for now, YouTube TV is my streaming service of choice.
Strong on Local Channels
One of the reasons why I love YouTube TV so much is because I'm a huge NFL football fan. And YouTube TV is stronger than most of the online streaming services when it comes to live sports on local networks. Here's why.
In order to air live TV from the four major broadcast networks (ABC, CBS, NBC, FOX), streaming services must work out individual contracts with local media companies in every region. Many of the streaming services haven't taken the time to do that.
So while a streaming service may say that NBC, for example, is included in their plans, you'll want to make sure that your local NBC channel is included. If it's not, you'll be able to watch all the NBC Universal shows, but you won't be able to watch live local content like sports and news.
The great thing about YouTube TV is that they simply won't offer their service in an area if they haven't worked out deals with the local channels. So if you have YouTube TV in your area, you can rest assured that you won't have any issues watching live TV from the big four broadcast networks.
Great for Splitting the Bill
Another thing that I love about YouTube TV is that they allow up to six individual accounts to share the same billing account. And each user gets their own unlimited cloud DVR for free.
This makes it a great option for splitting the bill with family. Splitting the cost of your TV streaming service with friends could help you save money in college too.
As far as cost goes, YouTube TV keeps it simple. They don't have various tiers. It's just $49.99. Period.
That's already half the cost of the average cable tv bill. But since my parents, brothers, and I split the cost 4 ways, our actual cost is $12.50 per person. That's an amazing deal for $70+ channels, plus local sports and news.
2. Sling TV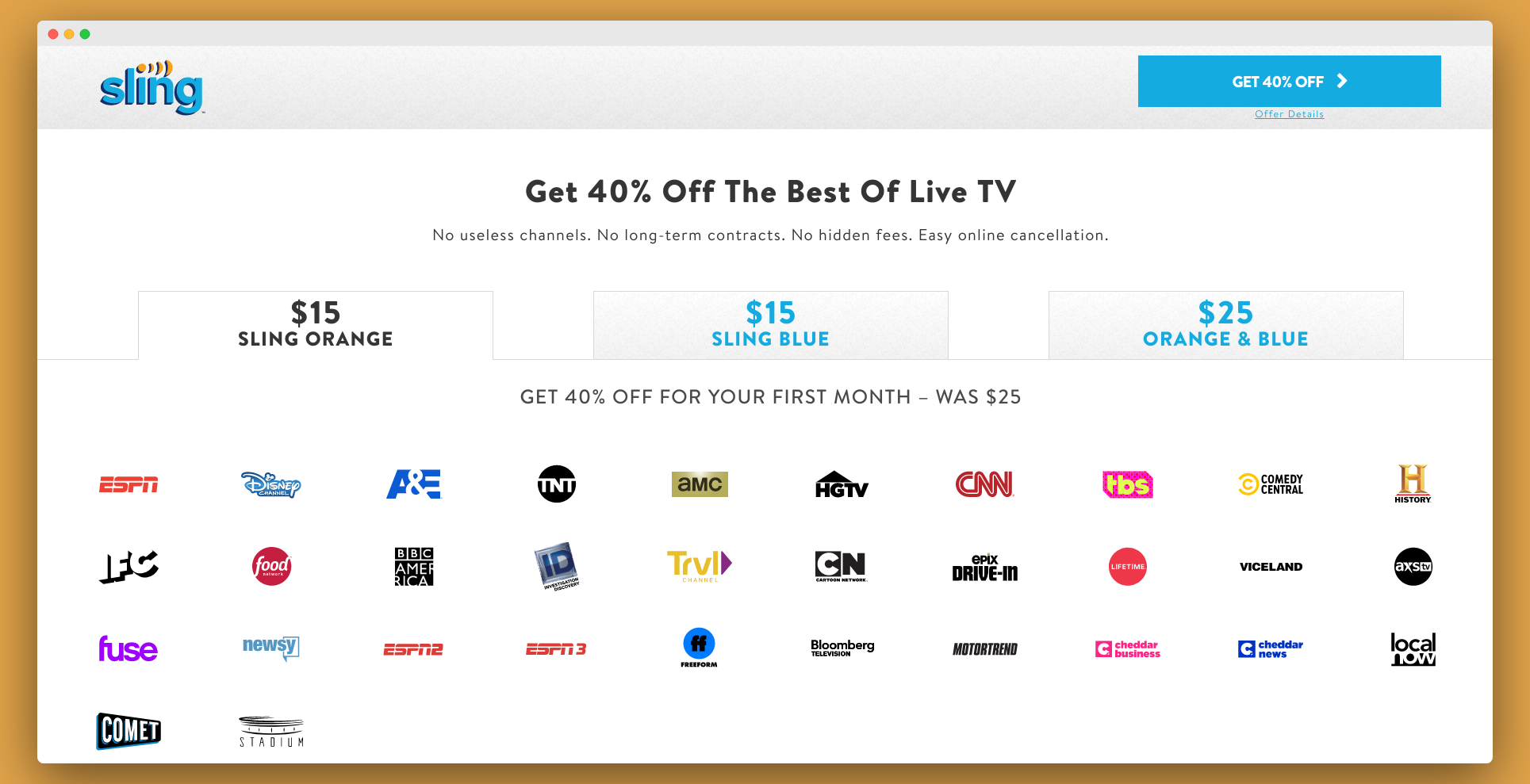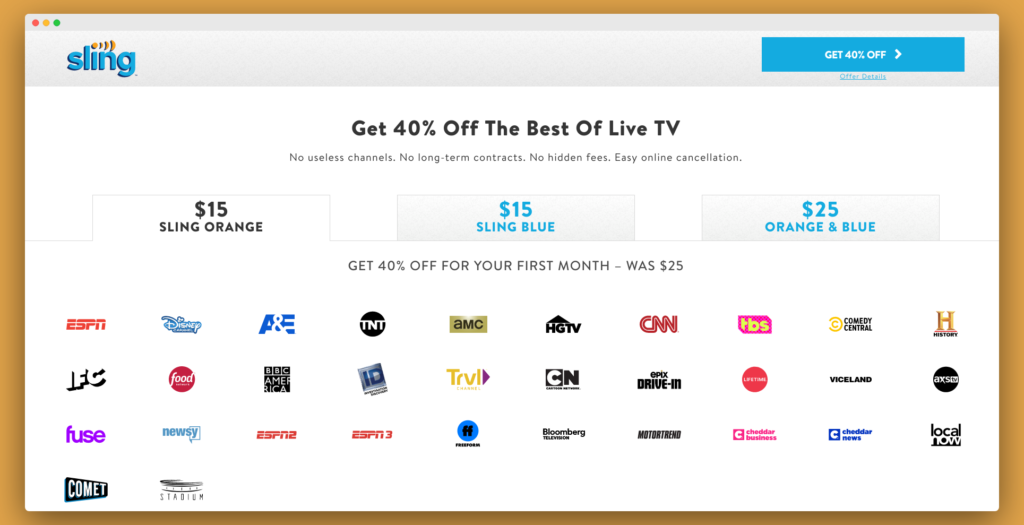 Sling TV was one of the first online streaming services to really gain mainstream attention and success. I've subscribed to their service numerous times and it's always worked very well.
Packages
Sling TV's packages are a bit more complicated than YouTube TV. They have two separate channels packages that both cost $25. They call them Sling Orange and Sling Blue.
The right package for you depends completely on the channels that you like. For instance, if you really want ESPN, you'll want to go with Sling Orange. However, if you really were wanting NFL Network, you'd need to go with Sling Blue.
Oh, you want both? Well, in that case, you'd need to subscribe to Sling Orange + Blue, which costs $40.
Weak on Local Channels
Sling TV isn't as strong on the local network front as YouTube TV. But they try to bridge the gap by offering HDTV antennas.
But, as we'll discuss later, an HDTV antenna will only work well for you if you live close enough to your region's broadcast towers.  If you really need local channels, you'll want to check and see if Sling offers them in your area.
If you want to record TV with Sling, you'll need to pay an extra $5 a month to get 50 hours of cloud DVR recording. One good thing about Sling's cloud DVR, though, is that you can keep your recordings as long as you want.
3. Hulu and Hulu + Live TV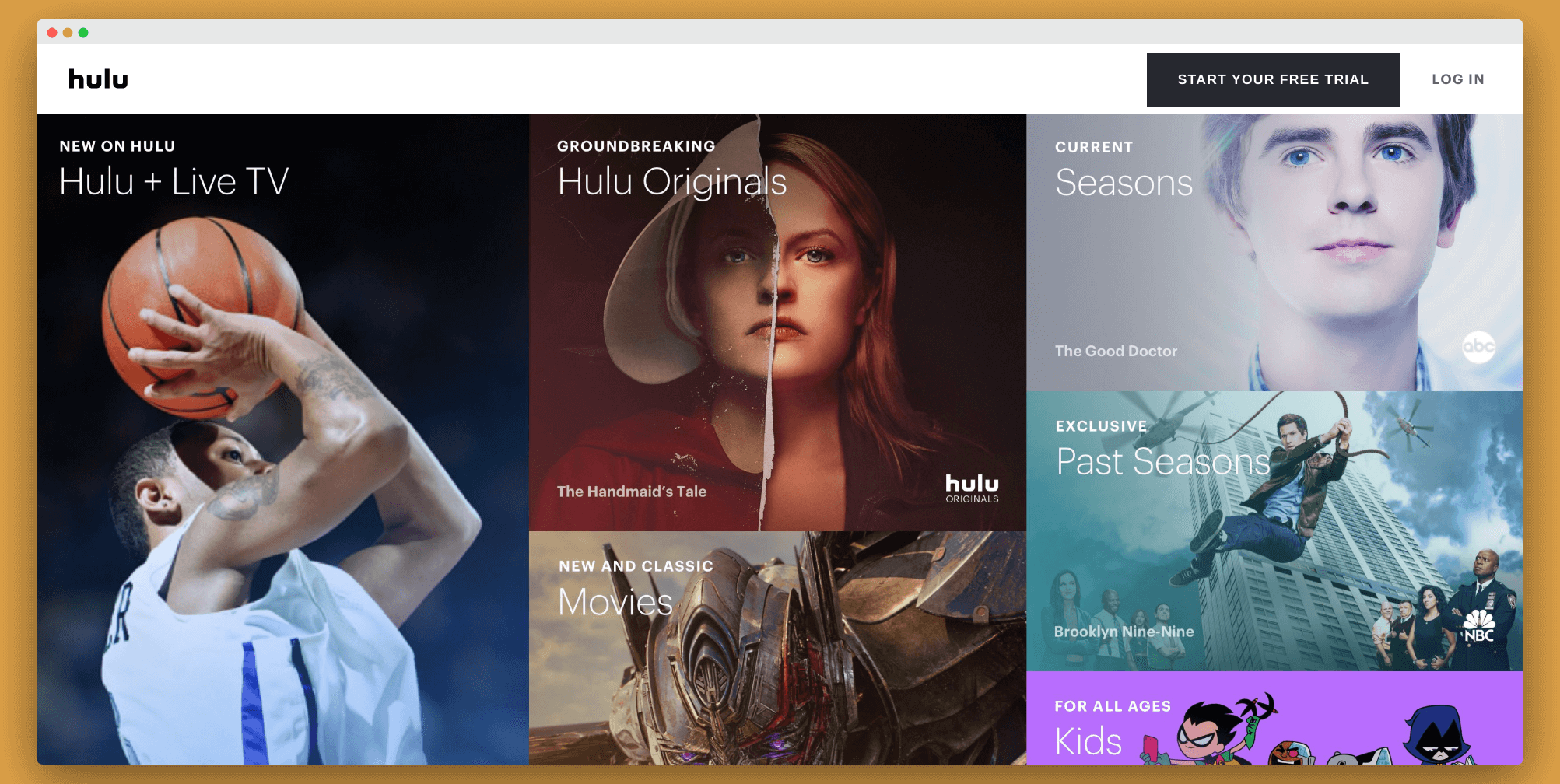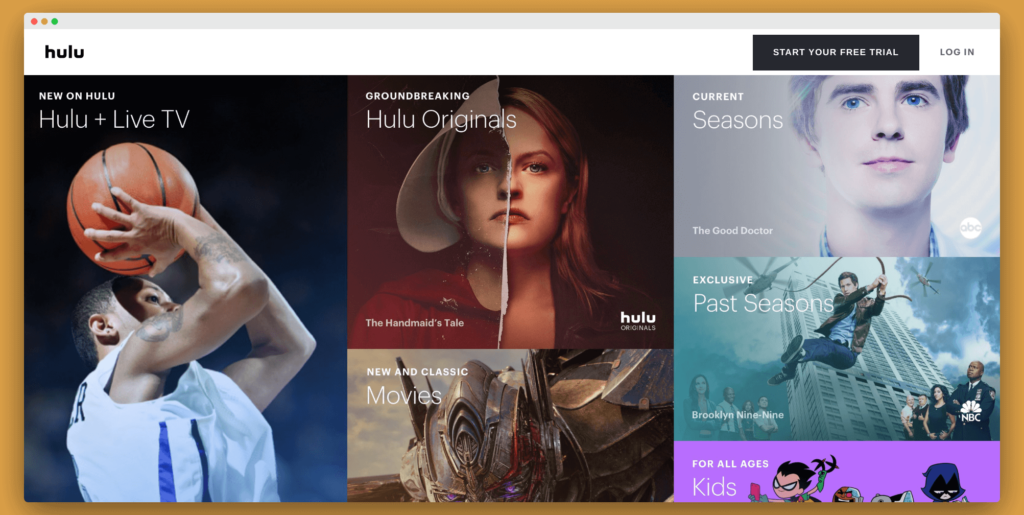 Hulu has two main products — Hulu and Hulu + Live TV. But they also have two premium versions of each product. Let's take a look at how Hulu works.
Hulu
If you're really into current TV shows but could care less about sports, Hulu is one of the best alternatives to cable TV. Hulu has partnered with many of the broadcast and cable TV channels to stream new episodes of their shows.
Depending on the show, episodes could be available to stream anywhere from a day to a week after it airs live. If you're ok with sitting through ads, you can get Hulu Basic for only $5.99 a month. If you want to remove ads, you can pay $11.99 a month for Hulu Premium.
Hulu + Live TV
Hulu + Live TV is aptly named. With this product, you get all off the normal Hulu stuff…plus live TV (how's that for an explanation?).
With Hulu + Live TV, you'll get 60+ channels and 50 hours of free cloud DVR storage. I've used Hulu + Live TV and I have to say that their user interface is one of the most beautiful I've seen…especially on my Roku.
Hulu + Live TV starts at $44.99 a month. But that's the price when you add Live TV to Hulu Basic. If you're adding Live TV to Hulu Premium it will cost you $50.99.
4. PlayStation Vue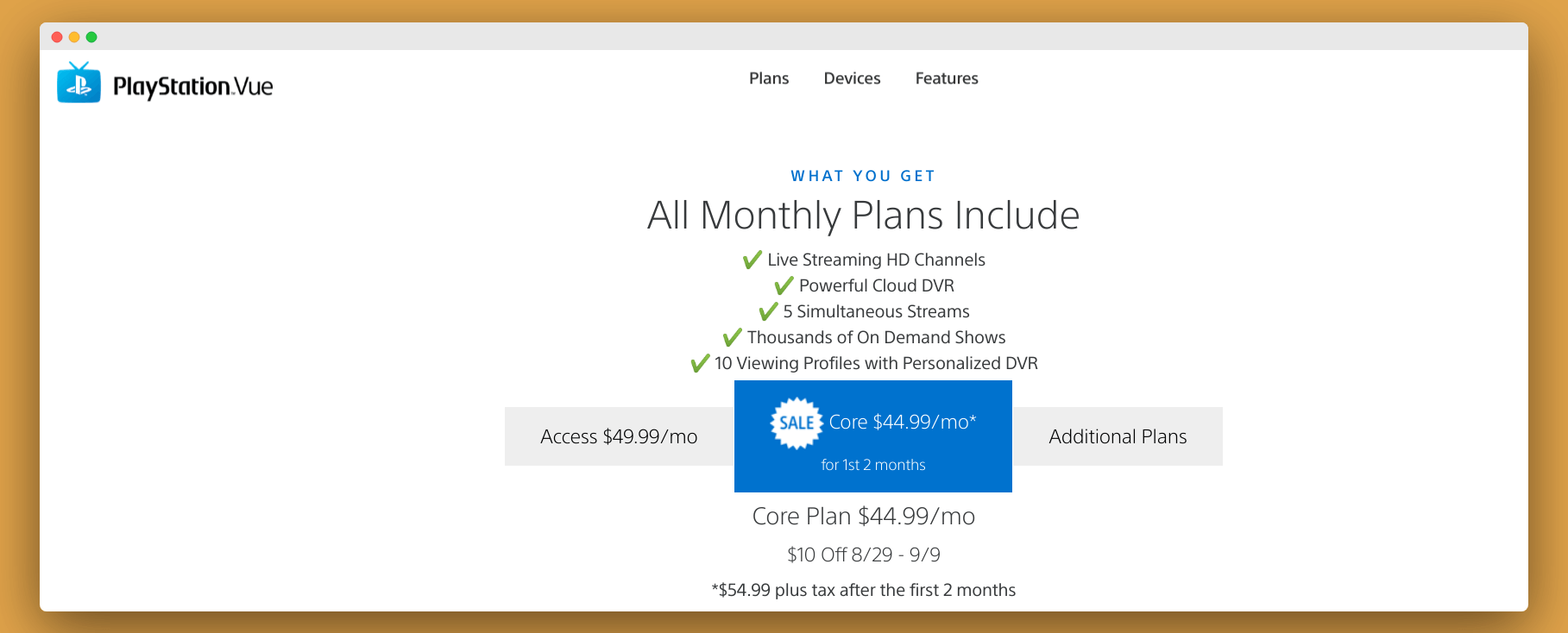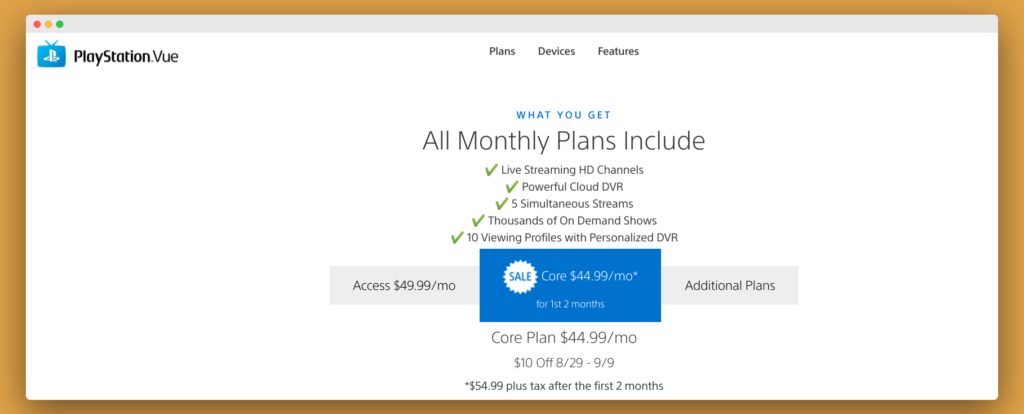 Despite their confusing name, PlayStation Vue is definitely one of the best alternatives to cable TV.
I say their name is confusing because you definitely don't have to own a PlayStation to use this service. You can access PlayStation Vue on virtually every streaming device, including Roku, Chromecast, Amazon Fire Stick, and Apple TV.
And that's not the only great thing about PlayStation Vue. With this service, you can have up to TEN viewing profiles (and personalized DVR recordings) and up to five simultaneous streams. Both of those numbers are currently highest in the industry.
The PlayStation Vue Core plan will set you back $54.99 a month. Or you can pay $64.99 a month for PlayStation Vue Elite, which gives you more channels.
5. AT&T TV Now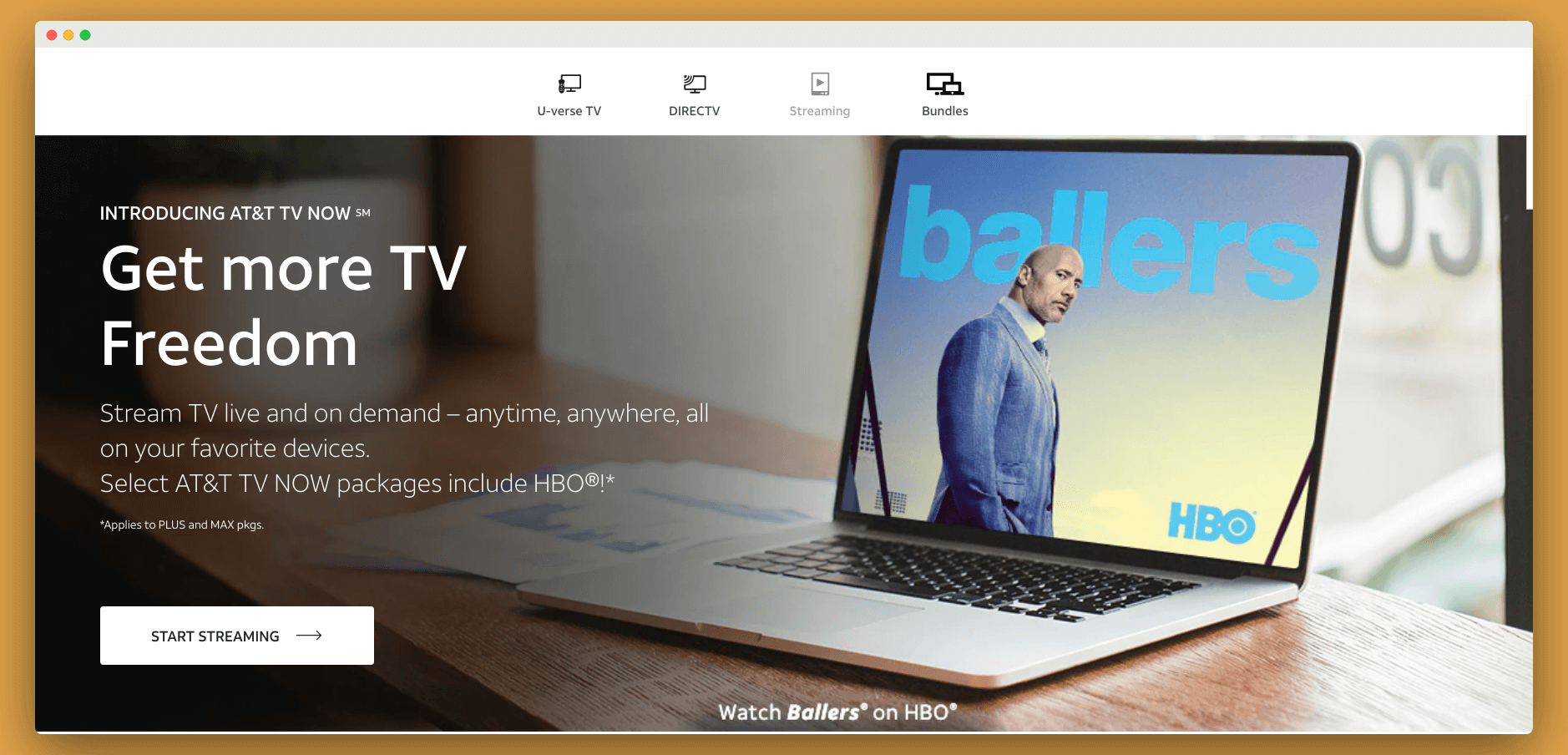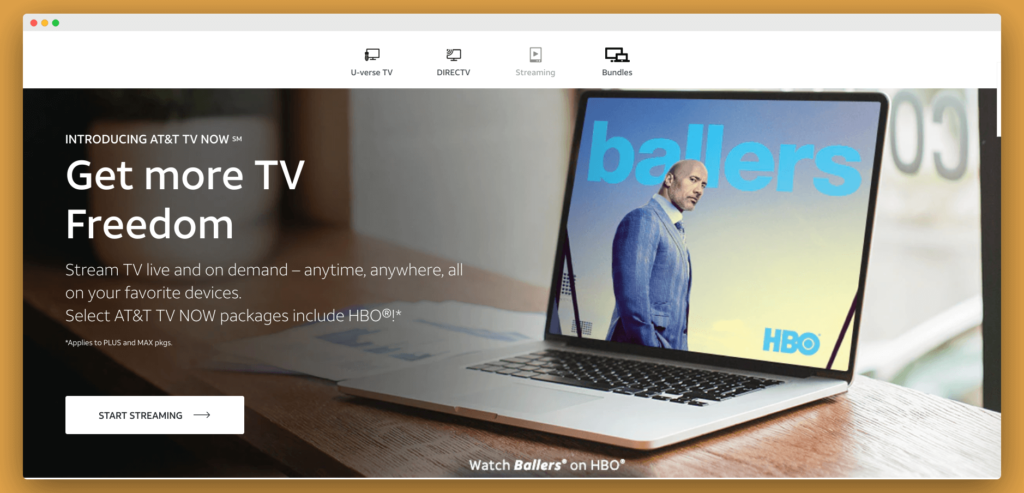 Formerly known as DirectTV Now, AT&T Now is one of the best alternatives to cable TV if you're a fan of HBO or Cinemax.
Their base channel package, AT&T TV Now Plus comes with HBO included. AT&T TV Plus comes with 45+ channels and costs $50 a month.
AT&T TV Now Max comes with HBO and Cinemax included. Plus, you'll get more channels (60+). AT&T TV Now Max costs $70 a month.
Other than the built-in premium channels, there's not much else that sets AT&T Now apart from the rest of the pack. And it's not a great choice if you like to record a ton of shows and movies. You only get 20 hours of cloud DVR and your recordings expire in 90 days.
6. Philo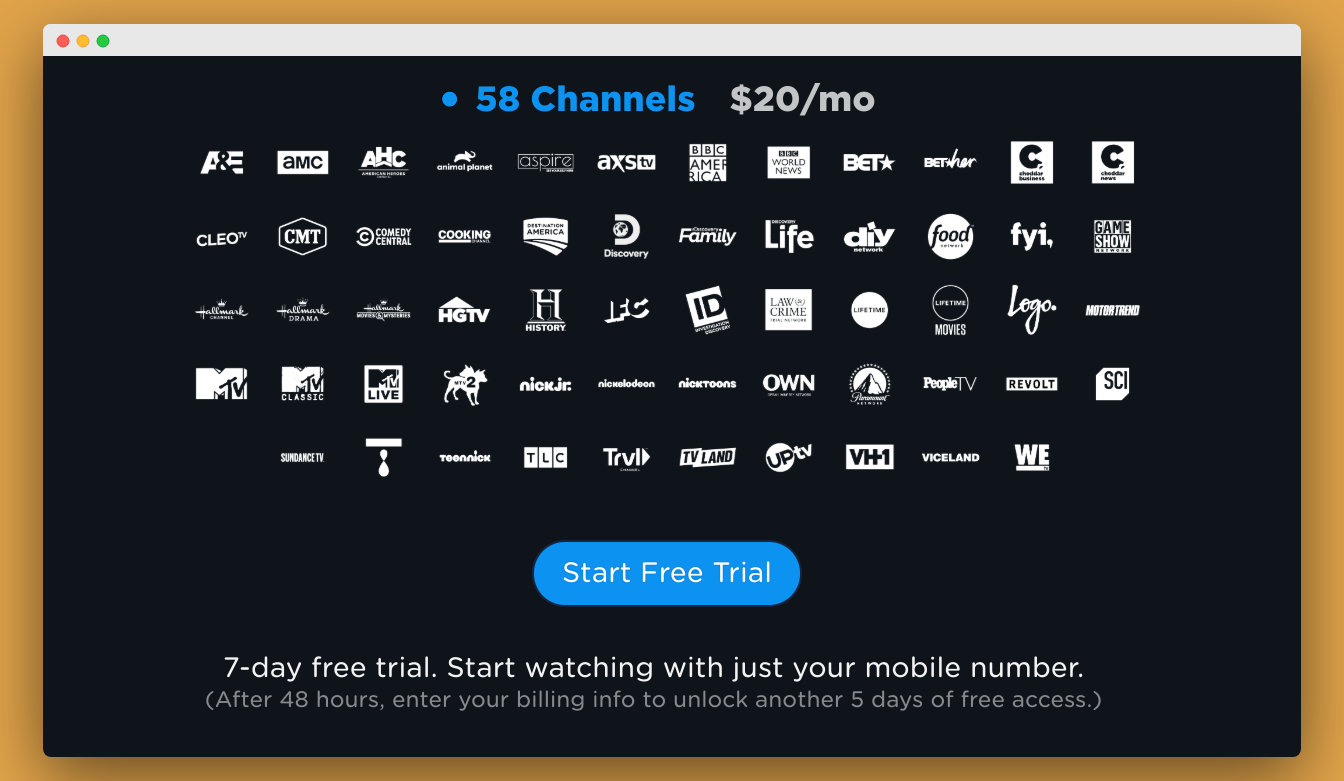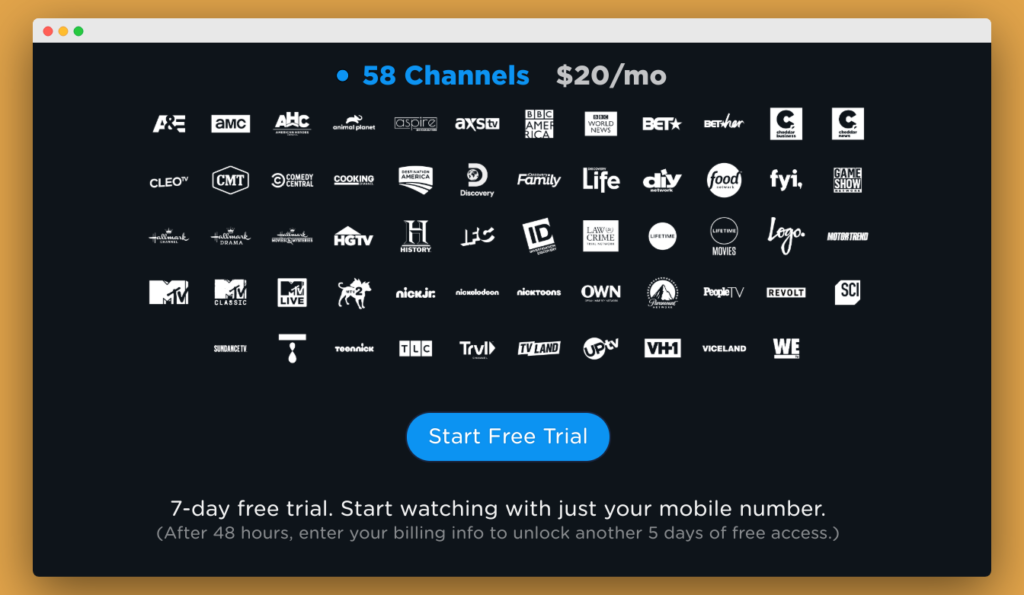 Philo is an interesting streaming service. What makes them unique is they focus solely on cable channels.
That's right, they don't even mess around with trying to offer local channels from the four major networks. Yes, that's limiting. But it's also what makes them one of the best alternatives to cable TV.
As a result of choosing to "stay in their lane," Philo is able to offer the absolute lowest monthly subscription cost – $20. And you get 58 channels for your $20 a month, including top networks like HGTV, A&E, AMC, History Channel, Food Network, TLC, and many more.
If you need local channels, then it's simple. Philo won't work for you. But if you're favorite shows are on one of the cable networks listed above (or any of the other channels that Philo offers), it could be your most inexpensive option.
7. CBS All Access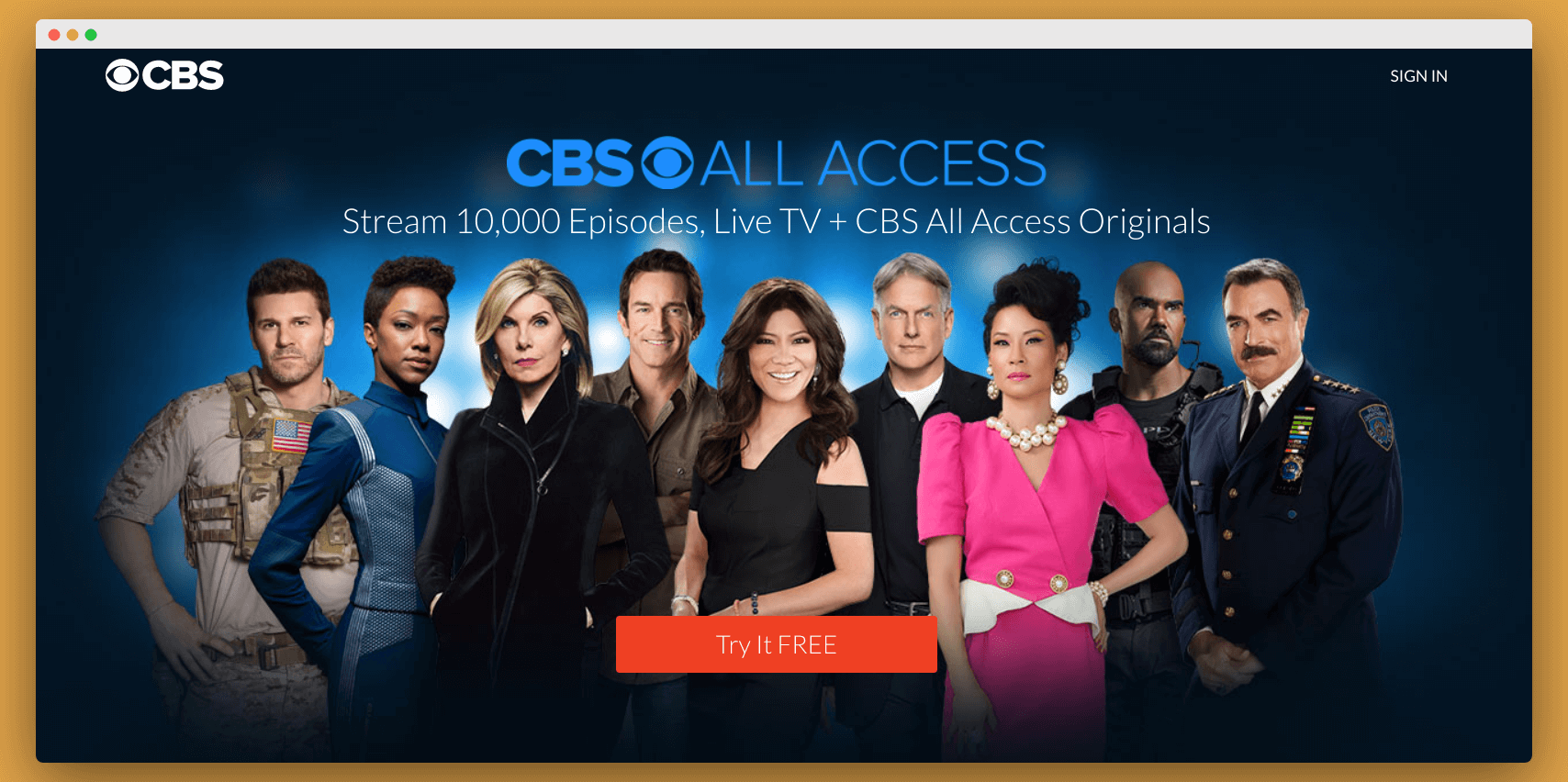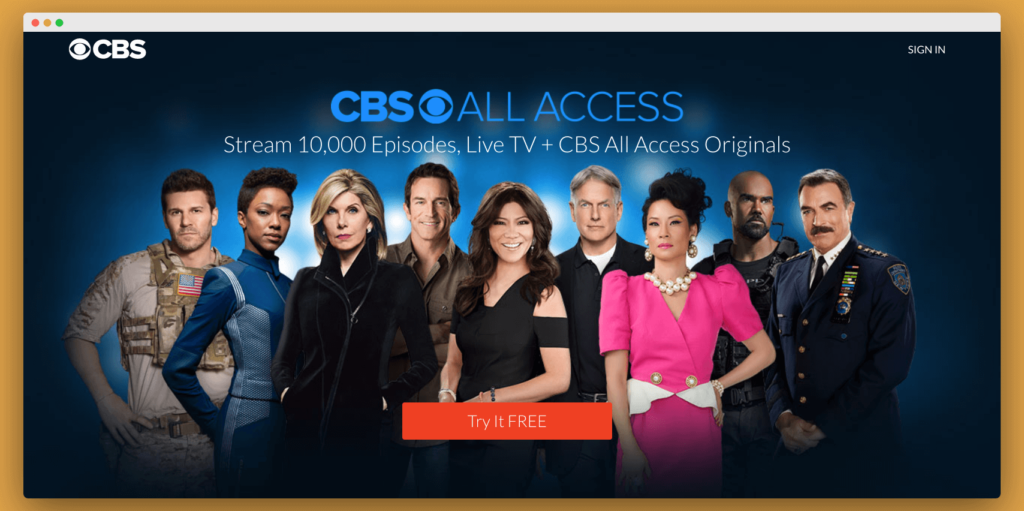 If most of your favorite shows are on CBS, then CBS All Access may be the right cable TV alternative for you.  For $5.99 a month, you can get access to the full CBS archive (over 10,000 episodes), PLUS watch live CBS content as it airs.
For $9.99 a month, you can get commercials removed from the on-demand episodes. Plus, with the more expensive plan, you can download videos to play offline.
Finally, with CBS All Access you'll get to watch certain exclusive shows that are only made available to subscribers. CBS All Access Original series include The Twilight Zone, Star Trek: Discovery, The Good Fight, Tell Me A Story and several more.
8. Network Websites and Apps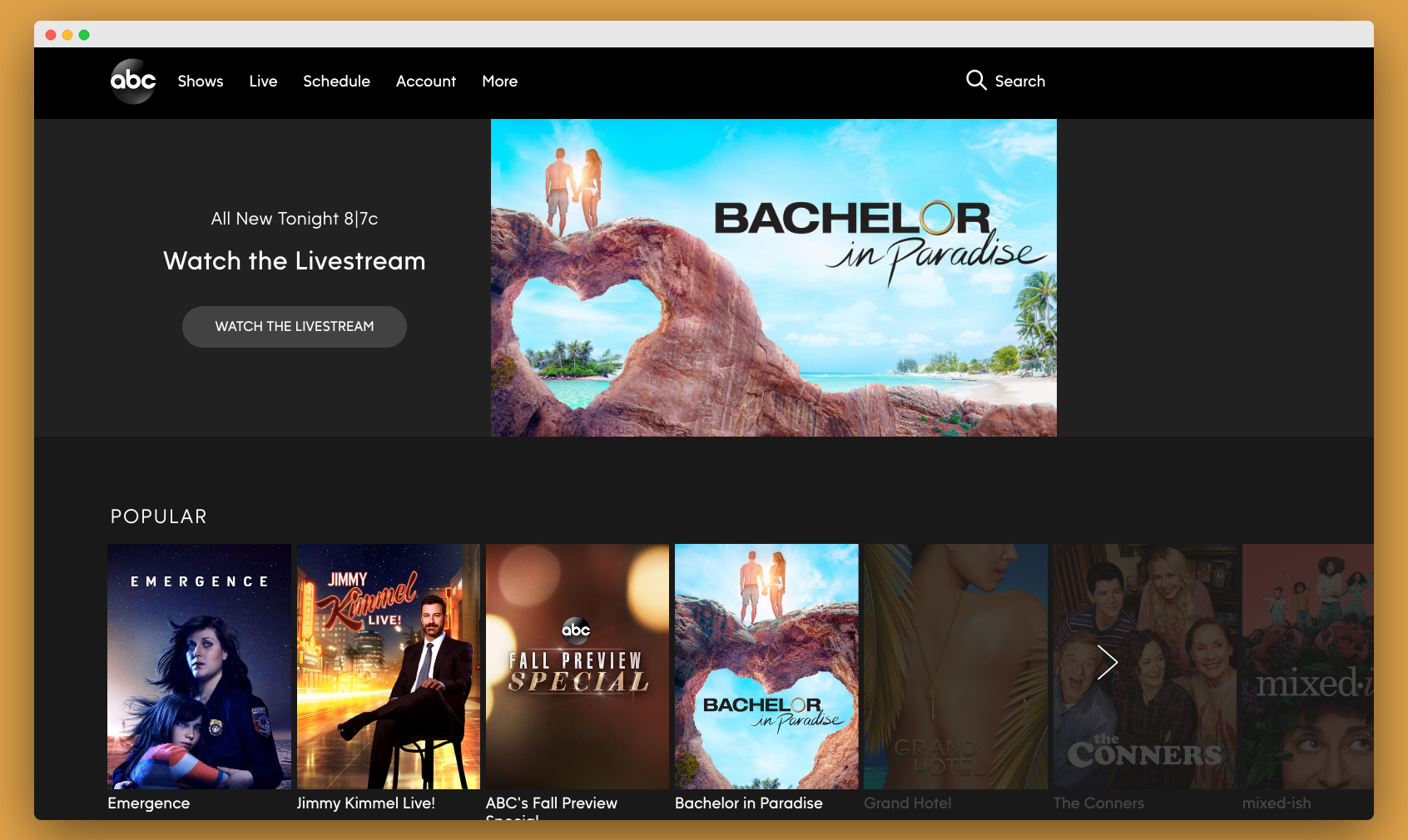 Did you know that many channels make their episodes available to stream online for free not long after they air? And I'm talking about without a cable login!
It's honestly one of the best-kept secrets in cable TV hacking. Here are a few of the most popular channels that air their episodes for free on their websites and apps.
ABC: Stream the four most recent episodes for free. Episodes are unlocked a week after airing.
NBC: Stream the five most recent episodes for free. Episodes are unlocked the morning after the show airs.
CBS: Stream the five most recent episodes for free. Episodes are unlocked the morning after the show airs.
Fox: Stream the five most recent episodes for free. Episodes are unlocked the morning after the show airs.
CW: Stream the five most recent episodes for free. Episodes are unlocked the morning after the show airs.
If all your favorite shows are on these channels, you may not need to pay for a cable TV alternative at all!
9. HDTV Antenna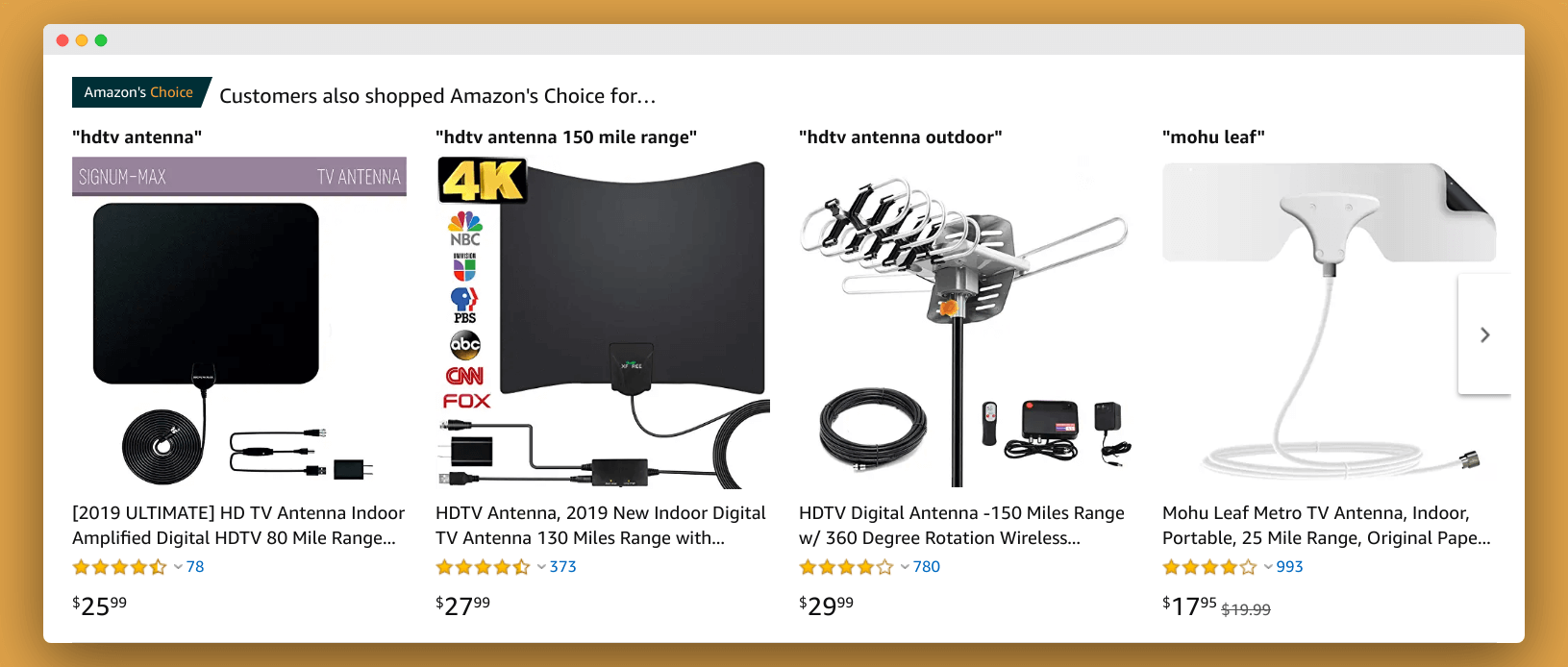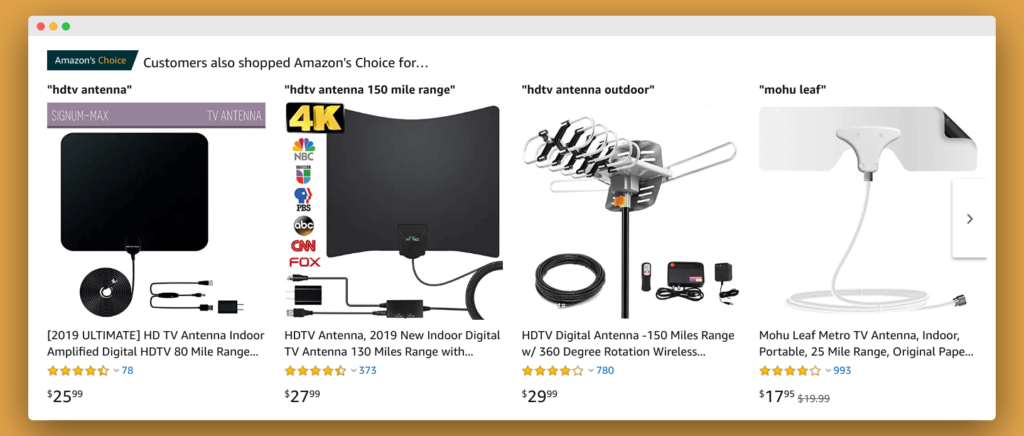 Yes, this is the 21st century. And, yes, I am saying that an antenna could be one of your best alternatives to cable TV. But hang with me for a second.
Antennas have changed a lot in the past 10 years.
Back in 2009, broadcast TV channels started transitioning from analog to digital signals. Why does this matter? It matters because it means that HDTV antennas are actually more HD than cable TV (unless you pay for HD channels).
Below are the links to a few popular HDTV antennas on Amazon.
Yes, there are caveats. First, if you live far away from the broadcast towers or don't have good line-of-sight (i.e. you're surrounded by trees), you may not be able to receive any channels. And, of course, you won't be able to do any recording either.
But if you're really wanting to save money on TV, this could cut your monthly bill down to ZERO. Check out this tool from AntennaWeb to see how many channels you could get in your area.
Movies and On-Demand Video
Do you mostly use your cable TV service to record movies? Would you be cool with waiting a few months to watch current until after their full seasons have aired?
If you answered "yes" to either (or both) of those questions, you could save even more money. Because in that case, you may be able to get everything you need with a video subscription service. Let's break down all the best ones that are available today.
10. Netflix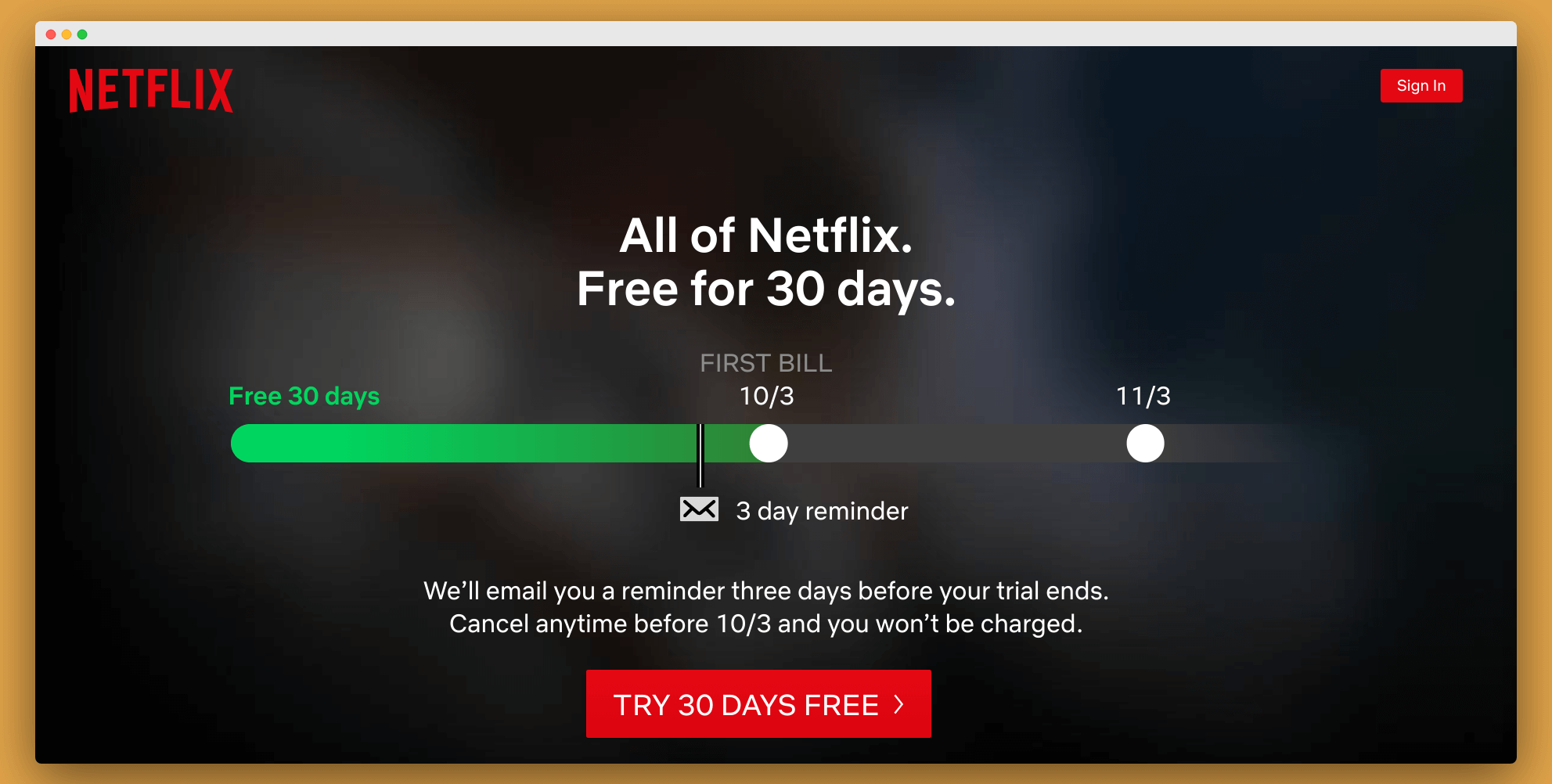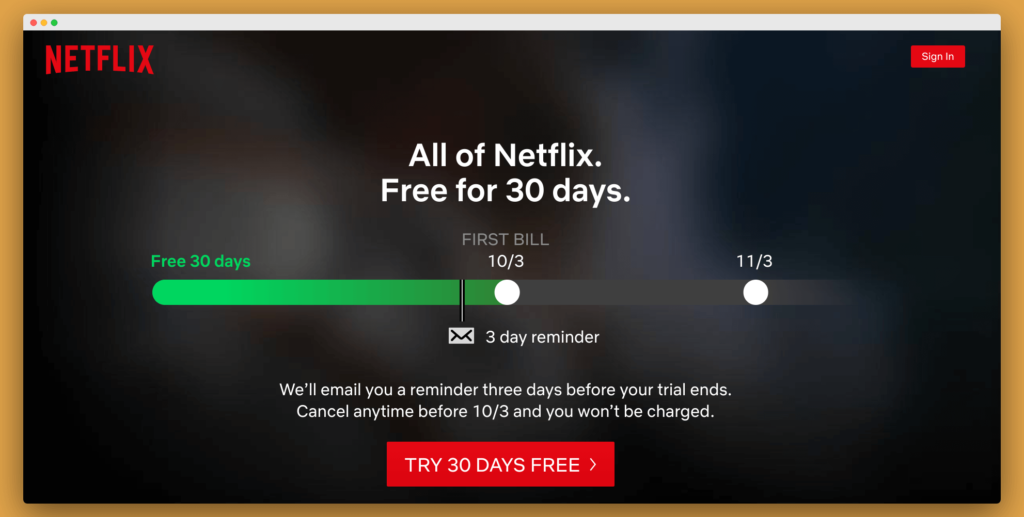 No surprise, here. Netflix has owned the on-demand streaming space for years now. Their catalog of movies and shows is massive. And many of their Netflix Originals have become incredibly popular.
But as Netflix has grown in popularity, so has its price. And it's gotten a bit more convoluted as well. They now have three plans: Basic ($8.99 a month),  Standard ($12.99 a month), and Premium ($15.99 a month). If you spring for one of the more expensive plans, you're simply paying for more simultaneous streams and HD streaming capability.
With Basic, you can only watch on one scream at a time and you get no HD streaming. With Standard, you get two simultaneous streams and standard HD streaming. And with a Netflix Premium plan, you can watch content on up to four devices at the same time and you get access to Ultra HD streaming on shows that offer it.
11. Disney+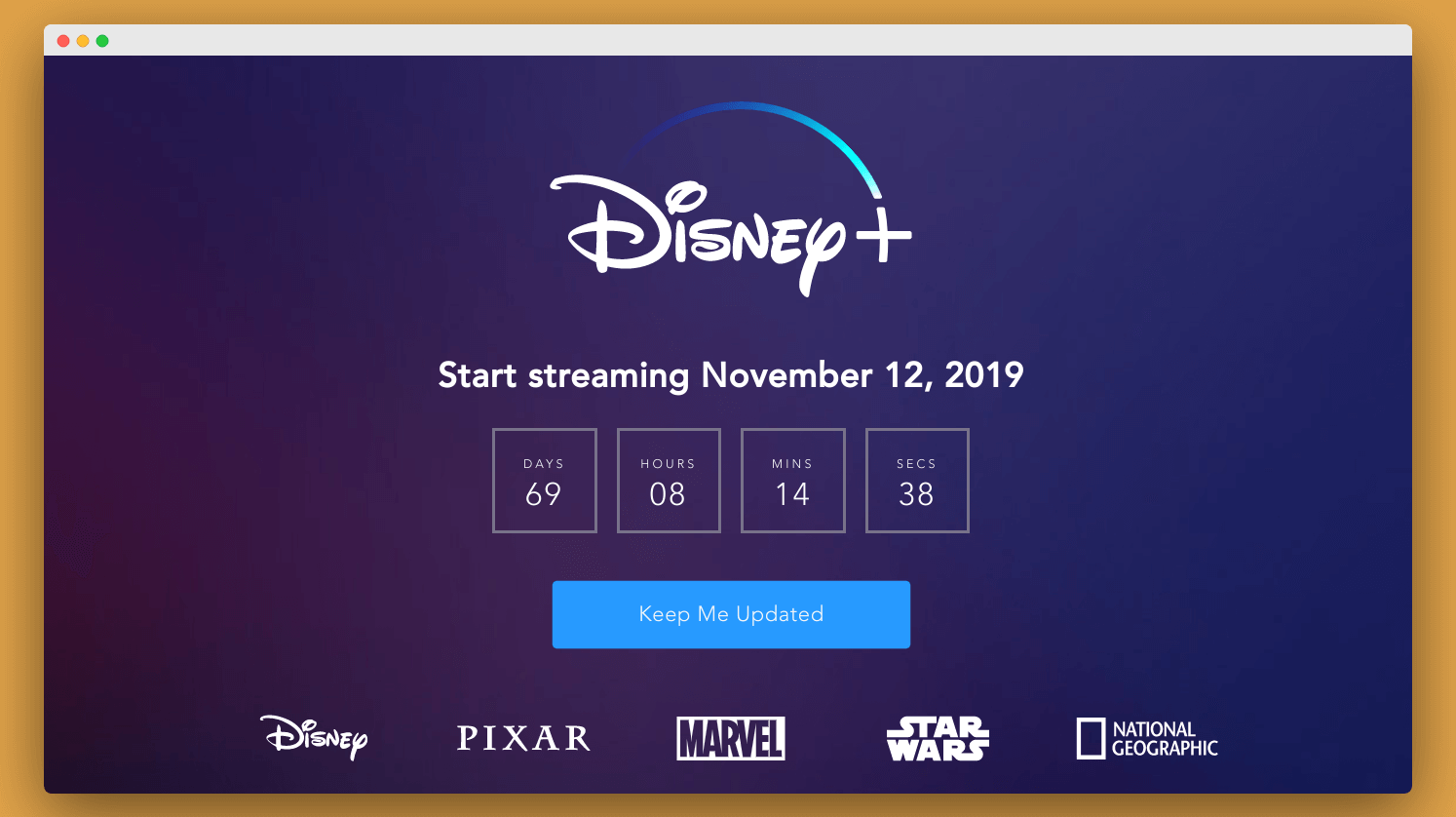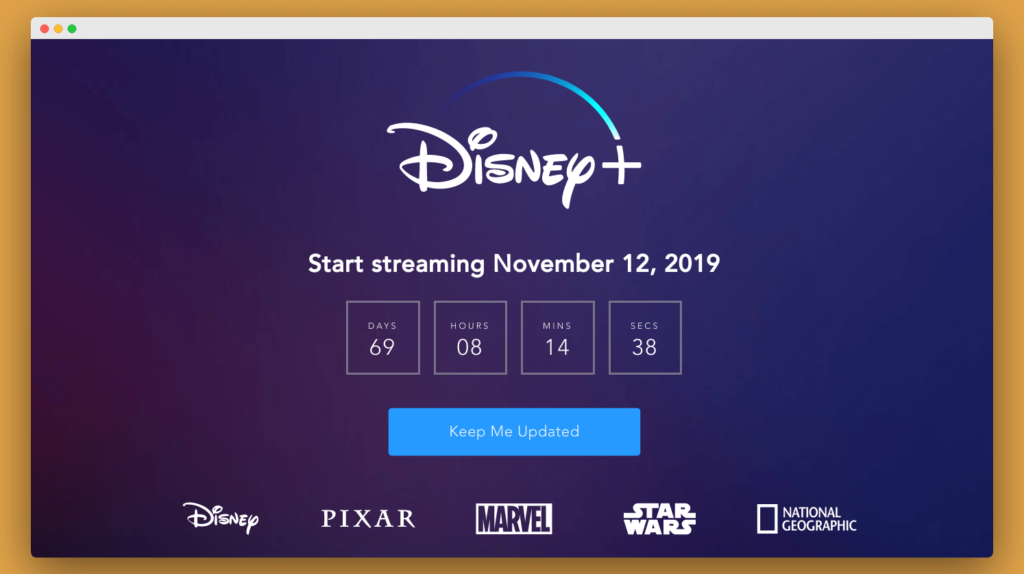 Disney+ just recently launched, but it's already shaping up to be one of the best alternatives to cable TV. Start your free trial today.
Why? Because not only do subscribers get access to Disney's huge library of movies (which includes the Pixar, Star Wars, and Marvel Brands), but Disney is set to launch several original shows on the platform.
And when I say original shows, I'm not talking about fluff reality TV shows like Cupcake Wars (sorry Cupcake Wars fans). We're talking about exciting dramas that people are already dying to see.
Several of the Disney+ original shows will have tie-ins to the Marvel and Star Wars universes. The Mandalorian (a Star Wars show) came out with the launch of the service, and my 4-year old is already obsessed with it (ok, maybe his Dad is too).
And the best part? Believe it or not, it's the price.  Disney is famous for charging a premium for their products and services. But this is one area where they're actually undercutting the competition. Disney+ only costs $6.99 per month or $69.99 per year.
Watch out, Netflix.
Sign up for your free trial to Disney+.
12. Amazon Prime Video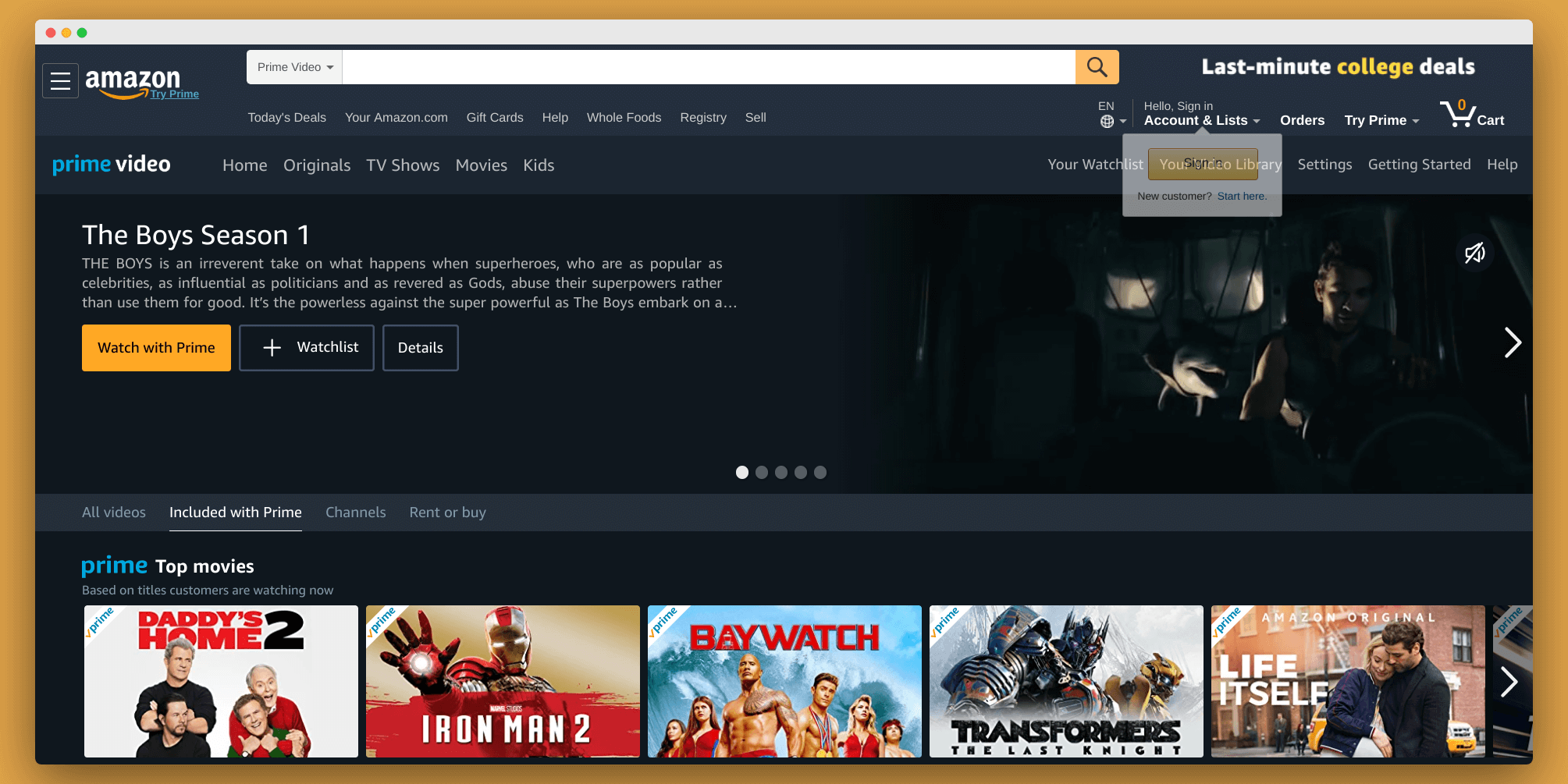 Here's what's really cool about Amazon Prime Video.  It's included as part of your Amazon Prime membership.
So if you already pay for Amazon Prime, you could literally cut your cable bill and pay nothing extra each month to take advantage of the service. That's why if you're an Amazon Prime member, Prime Video may one of your very best alternatives to cable TV.
And Prime Video has a lot to offer. It boasts a huge catalog of movies, shows, and originals. Many fans rave that Prime Video's entertainment collection is the best available.
If you wanted to pay for Prime Video alone, you can do that for $8.99 a month. But with a full Prime membership costing a little more at $12.99 a month, it would probably be worth it to just pay the few extra bucks to get the free shipping.
13. Crackle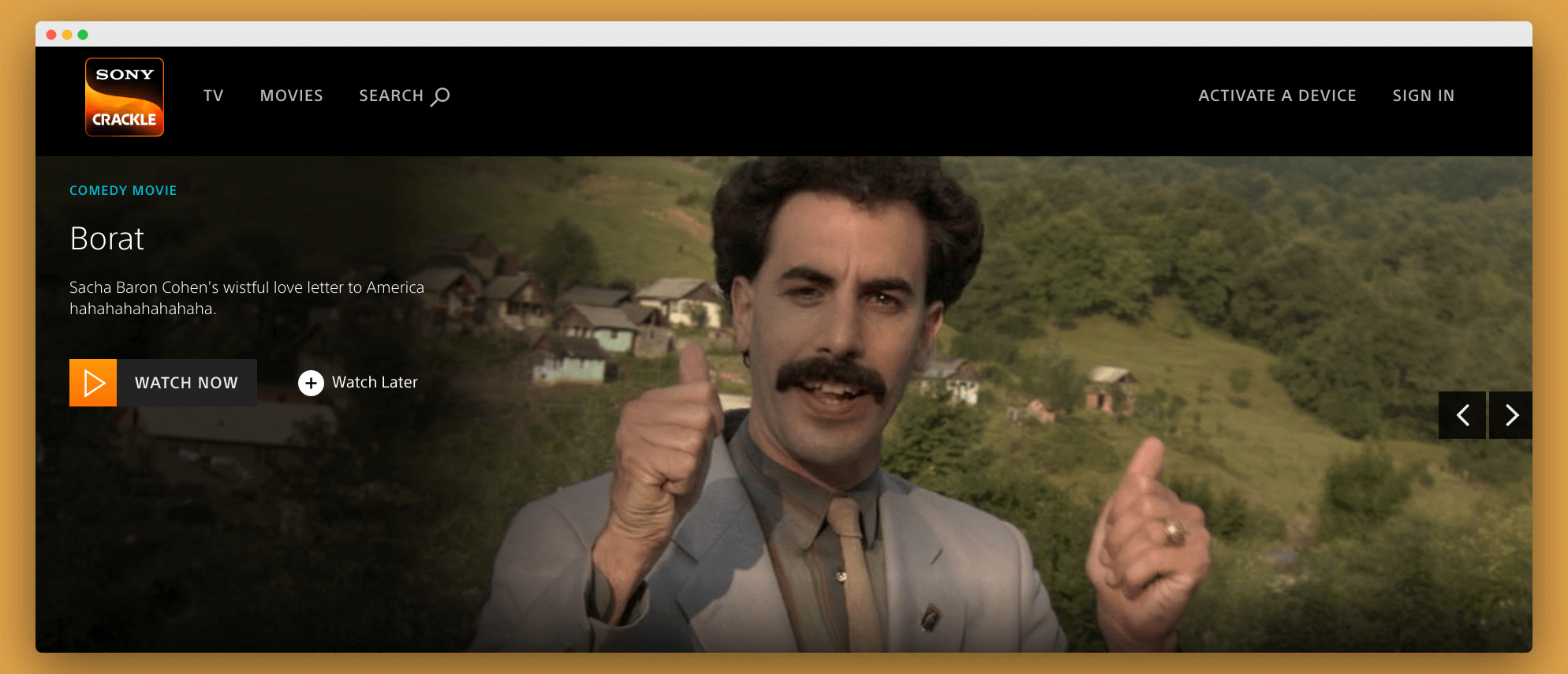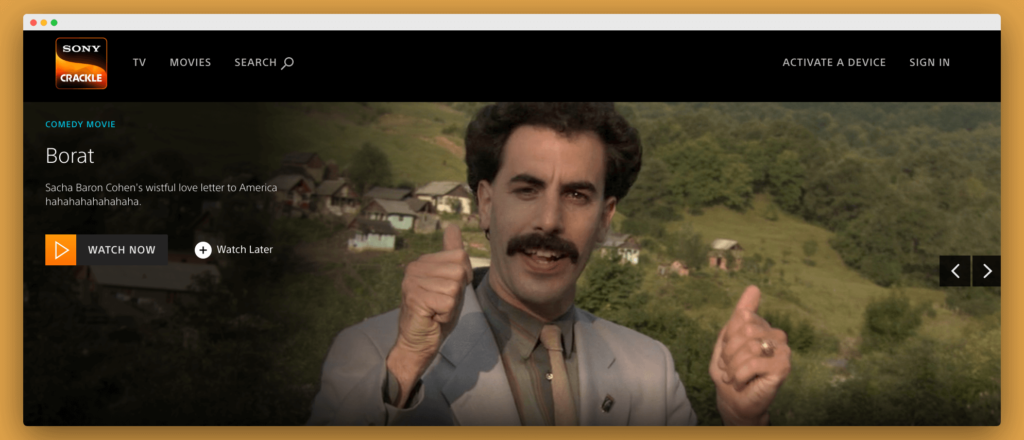 Want a completely free cable tv alternative? Look no further than Sony's Crackle.
When Crackle was first announced, Sony swore to never charge a subscription fee. They promised that it would always be ad-supported. And for over a decade they've kept their word.
With Crackle, you'll only be able to access Sony-owned content. But it still has quite a lot to offer. Browse through their library and you'll find a ton of A-list movies and shows. Plus, Crackle has even created a few original series for the platform.
Crackle is like the Aldi of video streaming services. You're not going to get a ton of variety. But the entertainment that is you'll probably like.  And the price will always be the cheapest in town.
14. Premium Channel Subscriptions

HBO, Showtime, Starz. Back in the day, the only way to get access to premium channels like these was by adding them to an existing cable subscription. But those days are long gone.
If your cable subscription only serves as a conduit to premium channels that you love, you need to stop paying for cable now. Why? Because each of these channels now offers its own standalone service.  Below, you'll see the pricing for each particular subscription.
Each of these services also offers 7-day free trials. If it enables you to cut the cord, a premium channel subscription could be one of your best alternatives to cable TV.
15. Your Local Library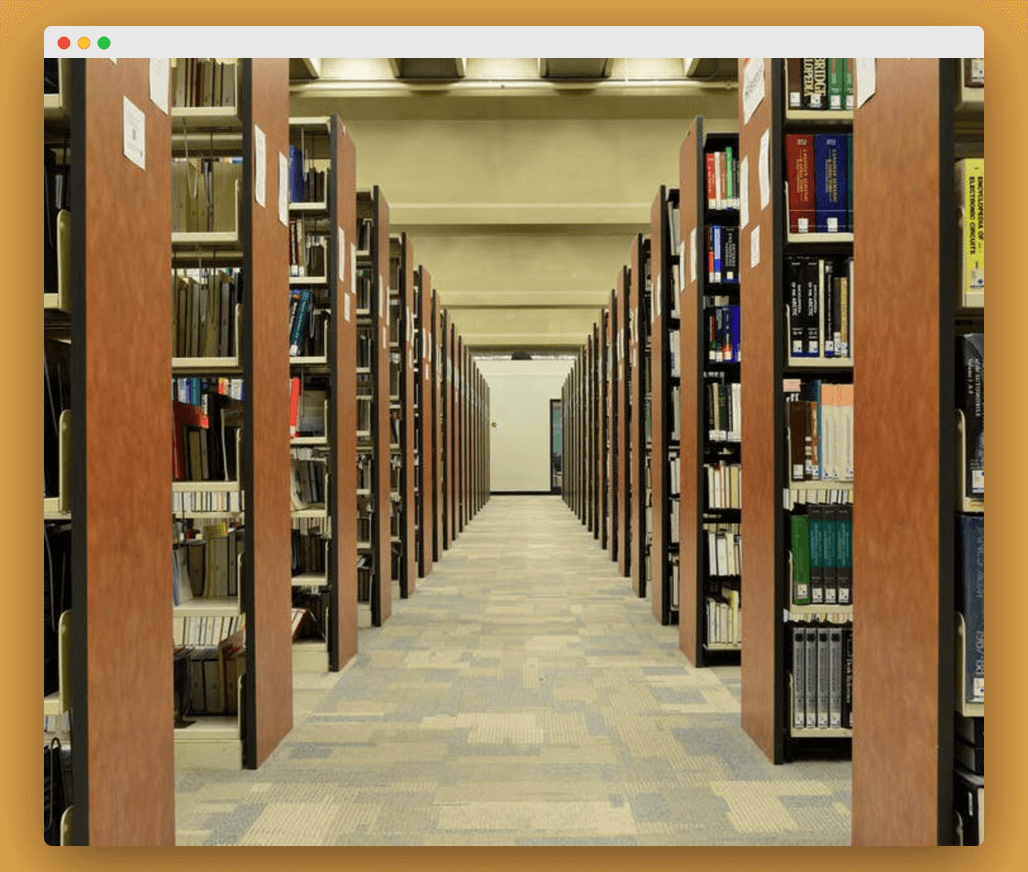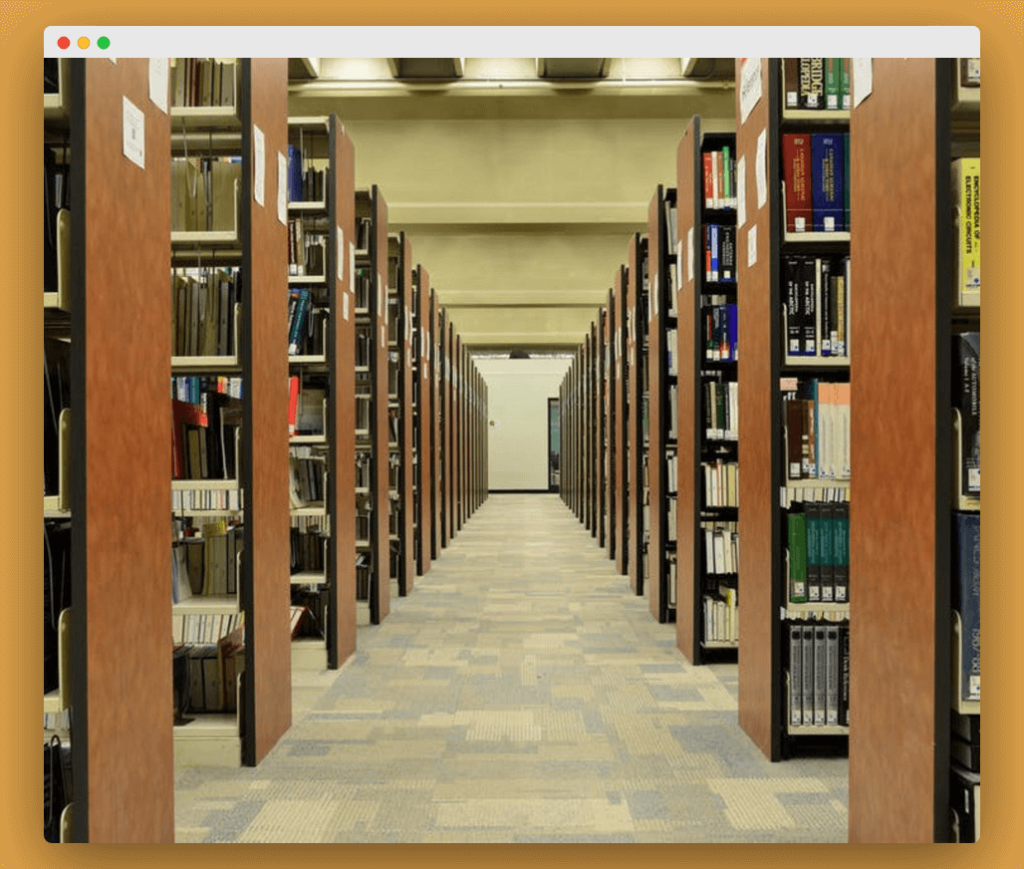 Don't laugh. Your local library is a great place to get absolutely free movies.
Despite the fact that I'm a huge fan of streaming services, we still take advantage of our local library often. The movies that are available on streaming services tend to be more recent. But the library is a great place to find older classics.
And there's still something fun about browsing through a collection of actual, physical DVDs. I know that sounds weird, but it's true. And it's especially true for kids. Our 4-year-old son gets the biggest kick out of picking out movies at the library — even though many times the movies he picks are already available for streaming on Netflix.
But…shhh…don't tell him and ruin his fun.
Conclusion:
Entertainment doesn't have to be expensive. There are so many ways to save.
I've covered 15 of the best alternatives to cable TV, but there are probably at least another 15 or 20 more. If you have a favorite cable TV alternative, feel free to mention it in the comments!