Heading off to college is an exciting time as you prepare to start the next big chapter of your life: getting an education for your chosen career.
That excitement is often dampened though when college students begin budgeting for tuition, textbooks, rent, etc. Too much month left and not enough money or time to work more can have you looking for ways to stretch your money further. Below are some important factors to consider as a when looking for the best budgeting apps for college students.
Best Budgeting Apps for College Students: What to Look For
When trusting a budgeting app to manage your college funds, it's important to consider the following: Pros and Cons, Security, and Cost.
Security
This refers to the overall security of the funds in your account. After all, you have enough on your mind as a student. You don't need the hassle of wondering if your hard-earned money is safe or not.
Most of the best budgeting apps for college students claim to be secure and use encryption. But two-factor authentication (also known as 2FA) is another layer of security experts are recommending to keep your money safe— especially if you're linking bank accounts, credit cards, and/or investments to the app.
Cost
While some of the best budgeting apps for college students are free, this "free" service may include only a limited range of budgeting tools and capabilities or it may be free for a limited time only. For this reason, it's important to read the fine print and choose a budgeting app that will meet your ongoing needs and save you money on fees ideally.
Pros & Cons
Once you've narrowed it down to a couple of the best budgeting apps in terms of security and cost, you'll want to consider the pros and cons of the choices you've narrowed it down to in terms of your unique budgeting needs.
8 Best Budgeting Apps for College Students
Ready to see the list? These are the best budgeting apps for college students in 2020.
1. Best Overall App for Free: Mint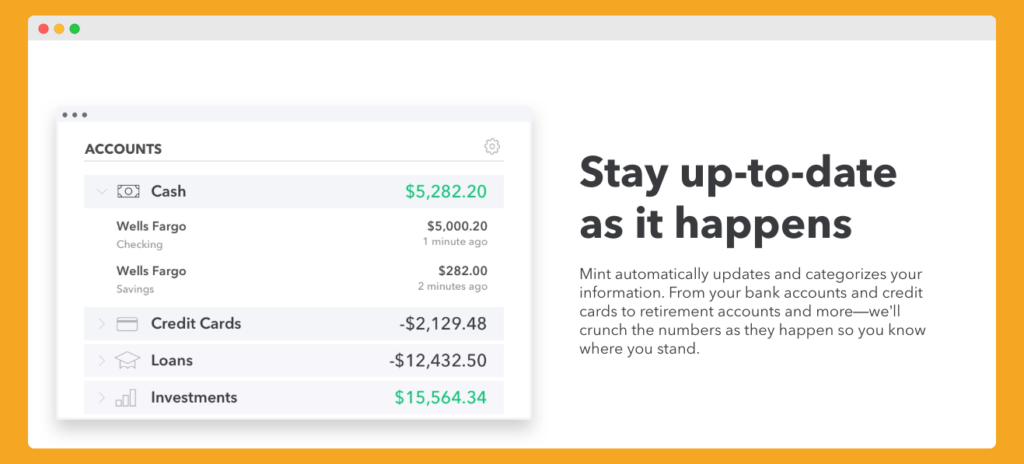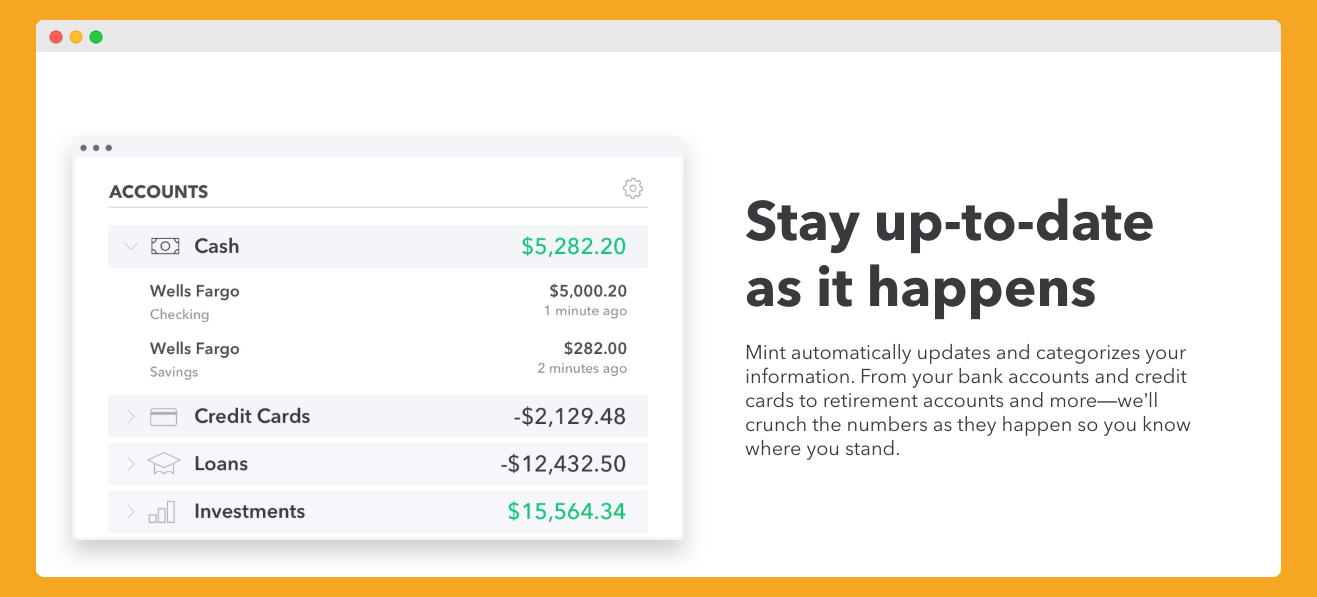 Pros & Cons
Pro: Lets you link to an unlimited number of accounts.
Pro: Lets you access an unlimited number of credit score checks which is part of the free service. They claim they can do this without hurting your credit score (normally, if you check your credit score too often, this can result in a drop in your rating).
Pro: Mint also offers tips on improving a credit score which is an awesome bonus.
Con: The app has become slower and more difficult for users to use lately.
Security
Mint now offers 2FA to better secure your money which is a big plus.
Cost
FREE! Isn't that music to your ears—especially as a student?
Read to get started with Mint? Sign up here.
2. Best for Tracking Your Net Worth: Personal Capital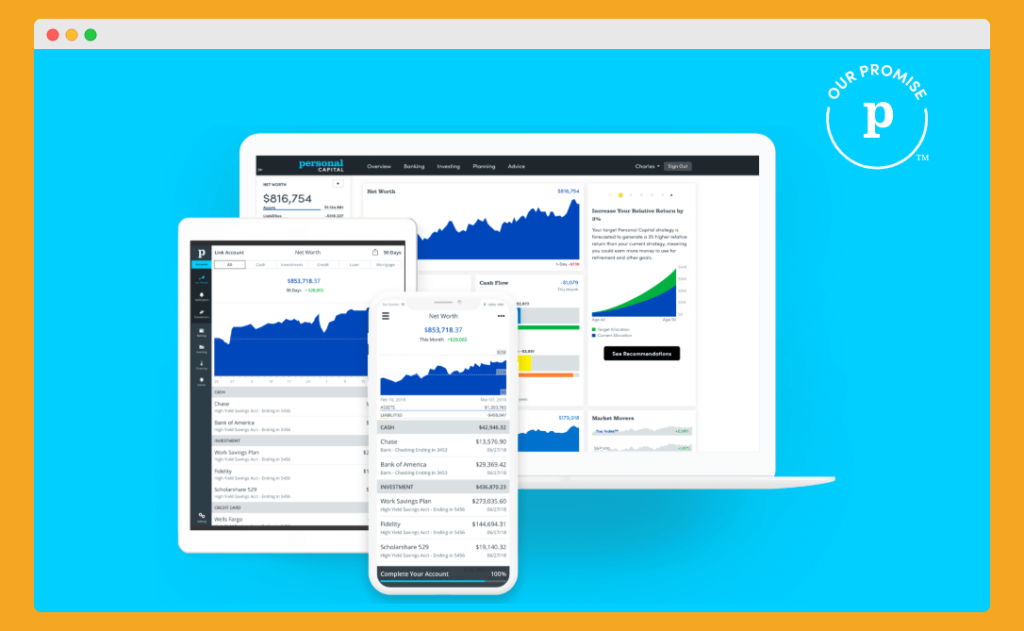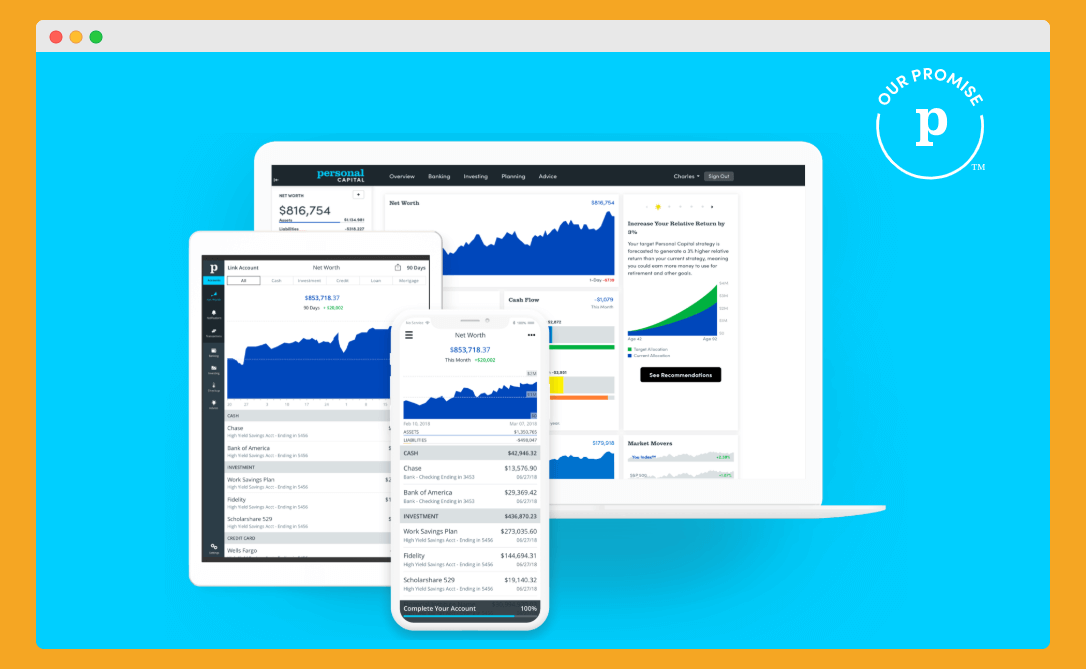 Pros & Cons
Pro: Personal Capital is great for users with more complex personal finance needs such as tracking of cash flow, net worth, and investments in addition to budgeting.
Pro: LOTS of features for a no-cost app!
Con: Some users have had difficulty linking their banks, credit cards, or investment accounts to the app making their financial picture on the app incomplete—and frustrating.
Security
Personal Capital appears to take security seriously based on all the bells and whistles they describe using to keep your money safe. 2FA is just one of the security features they provide.
Cost
Read to get started with Personal Capital? Sign up here.
3. Best Overall App with a Fee: YNAB (You Need A Budget)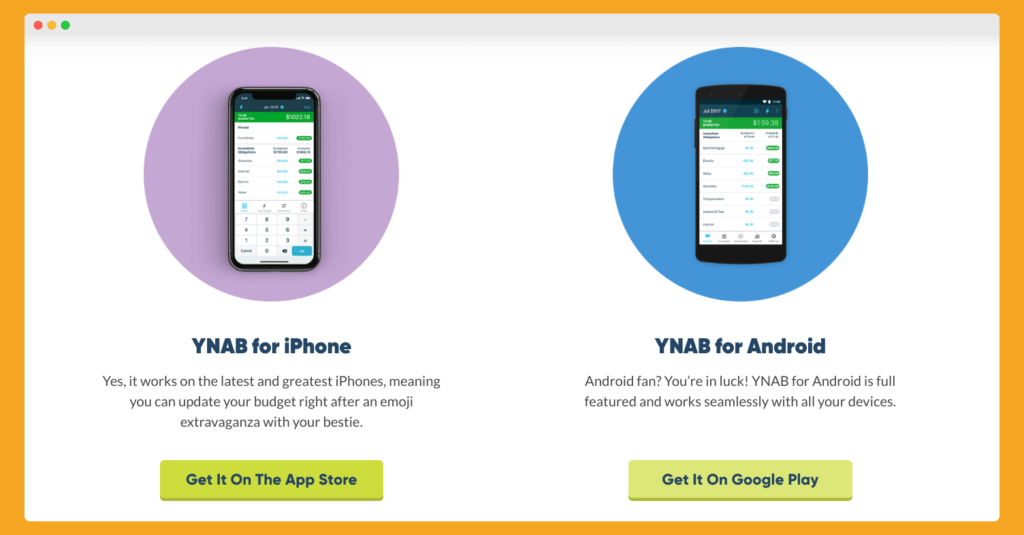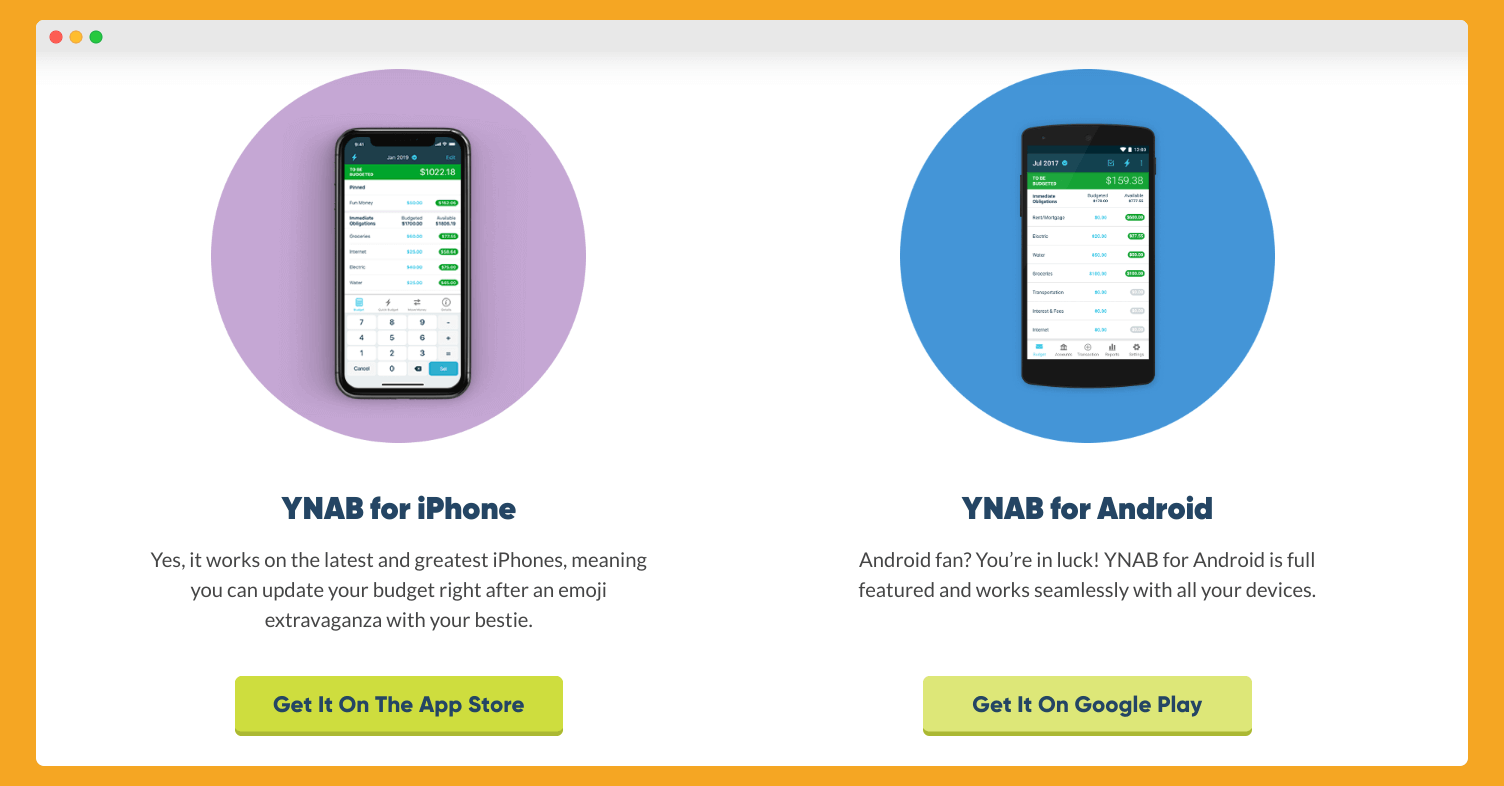 Pros & Cons
Pro: YNAB claims they save the average new budgeter $600-$6000/year. This may warrant the app's monthly fee alone.
Pro: Can choose to not link accounts and just enter transactions manually.
Con: Relatively high monthly or yearly fee for a college student.
Con: Can be time-consuming to learn and use until you get the hang of it.
Security
After much demand, the YNAB app now offers 2FA giving users increased peace of mind when linking their bank accounts and investments to this app.
The addition of this feature in October 2019 may now warrant the monthly or yearly cost of the app after the trial period, even for college students (see below).
Cost
The YNAB app is available for a free 34-day trial. After that, the cost is $11.99/month or $84/yearly (a $59 savings over the monthly cost).
Although this can be a bit steep for a student, it may be worth the peace of mind its 2FA security feature now offers if linking accounts.
Read to get started with YNAB? Sign up here.
4. Best for Calendar View: PocketSmith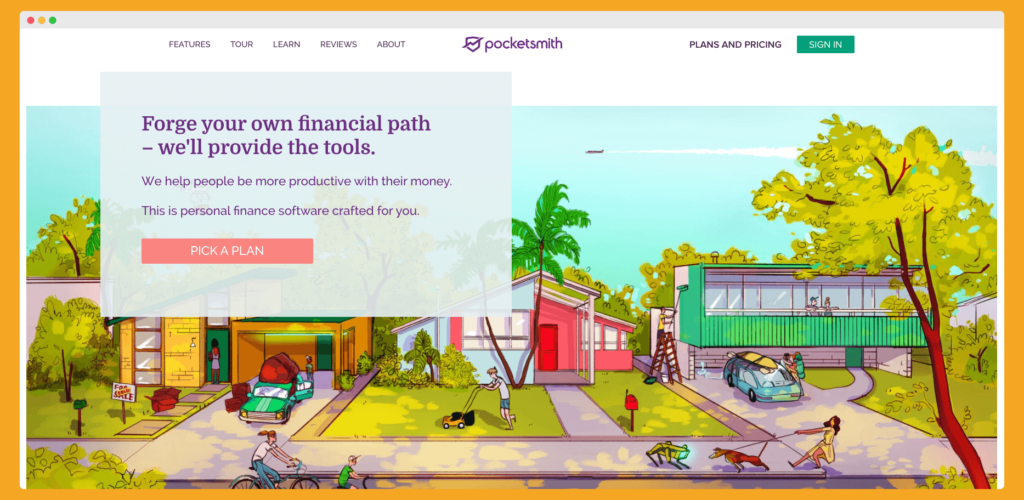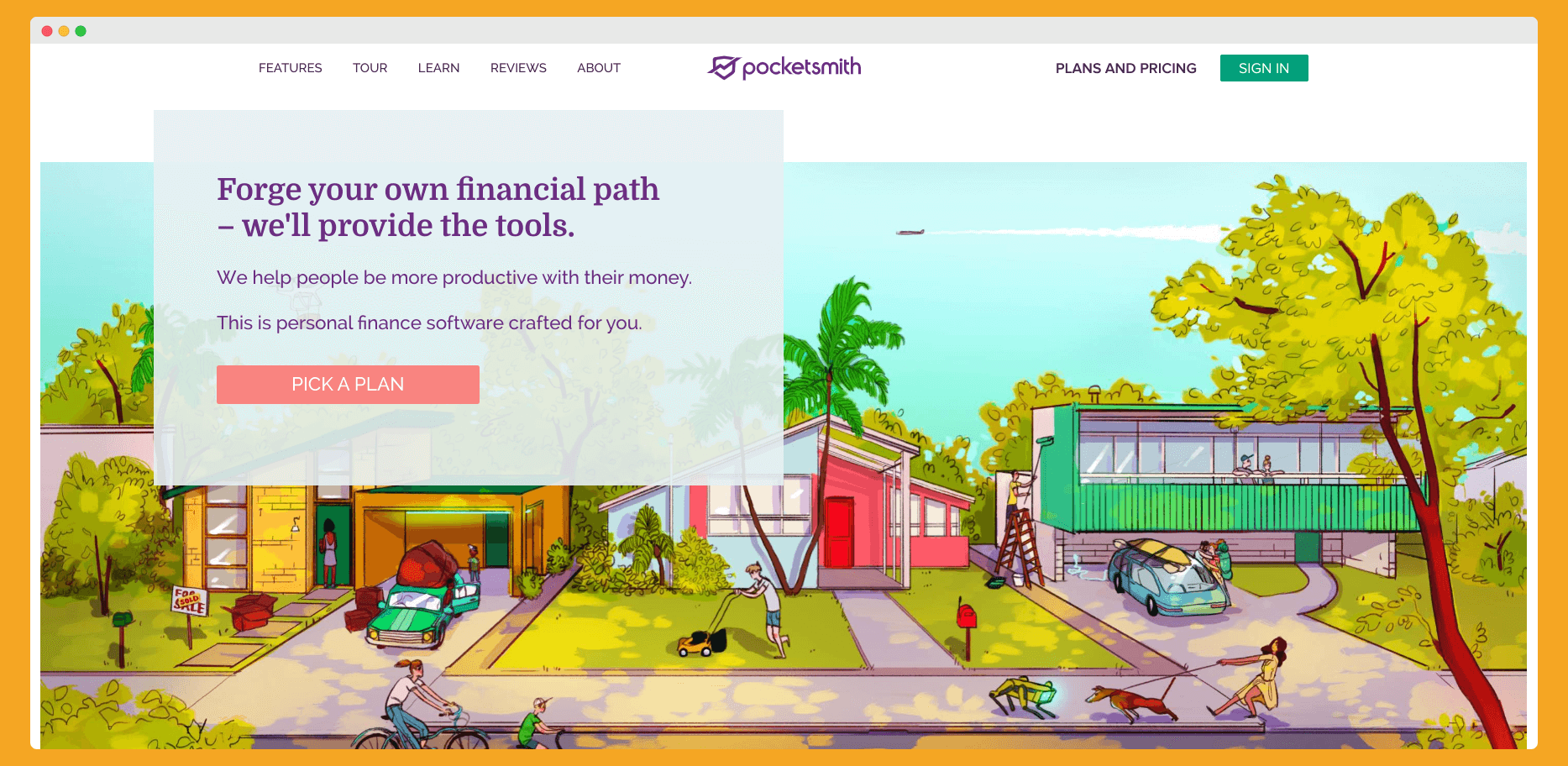 Pros & Cons
Pro: PocketSmith is great visual users who like to see a calendar when doing their budgeting (for example, those who get paid every 2nd Friday of the month or the 15th and 30th of the month).
Pro: Lets users work out different "what-if scenarios" to see how they can save more money by not eating lunch out once a week or what would happen if they had an unexpected vehicle repair they had to pay for.
Con: Most users find they need to select a plan with a monthly fee to get the features they need/want.
Security
2FA is available with this app (providing you enable this on your mobile device).
Cost
FREE for the basic plan but users must manually import their financial data. To link accounts and have automatic and manual data imported, the Premium plan is $9.95/month (or $7.50/month if paid annually). The Super plan is $19.95/month but provides little more than the Premium plan (unlimited accounts and 30 years of projections).
Read to get started with PocketSmith? Sign up here.
5. Best for Newbies: EveryDollar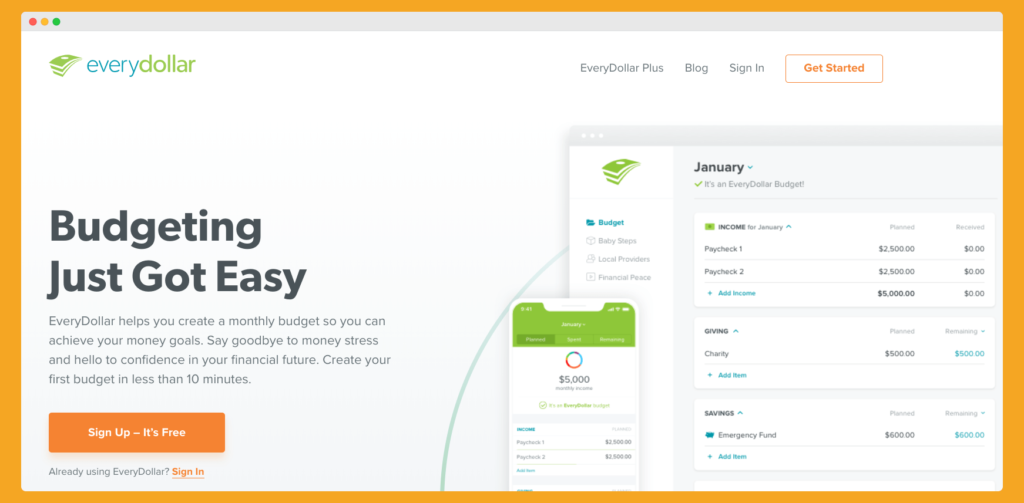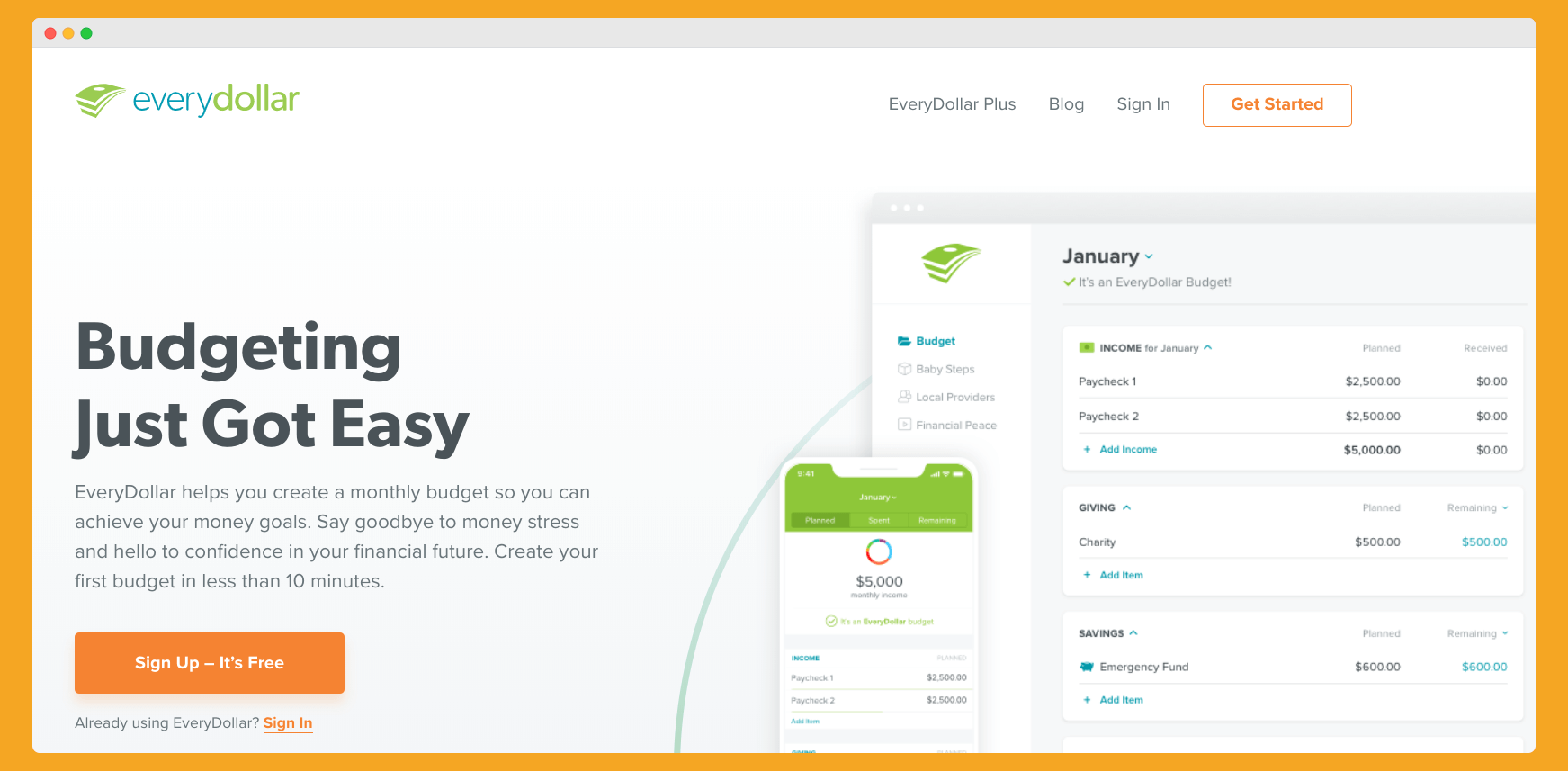 Pros & Cons
Pro: Great for those who are new to setting up a budget (the site says it can be done in 10 min.!) and/or Dave Ramsey fans who like or follow his budgeting and saving advice.
Pro: The free version is great for those who don't want to link their accounts to the app for security reasons.
Con: Bank accounts and credit cards can't be linked with the free version. Users must manually track their transactions which is time-consuming. High fee ($129.99/year) if you want to link banks and credit cards.
Security
EveryDollar says they use "industry-standard security techniques" on their sites but don't specify if they use 2FA.
Cost
FREE for the basic version. However, many people find they need or want to upgrade to the paid version to access more features (like linking bank accounts and credits cards) which is a hefty $129.99/year.
While steep, the $129.99/cost for the plus version also gives users access to the popular Financial Peace University training.
Read to get started with EveryDollar? Sign up here.
6. Best for Budgeting Help & Guidance: Albert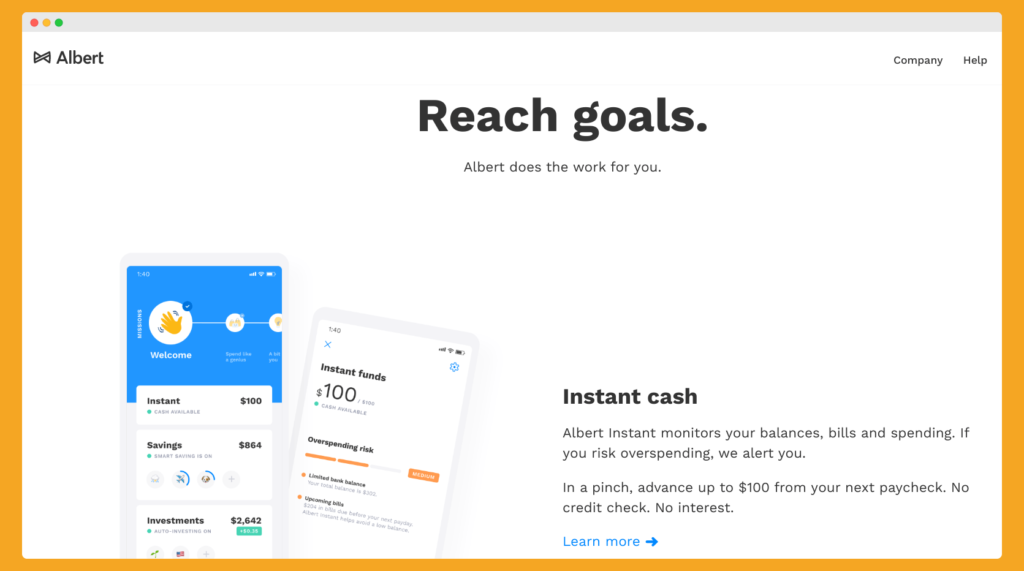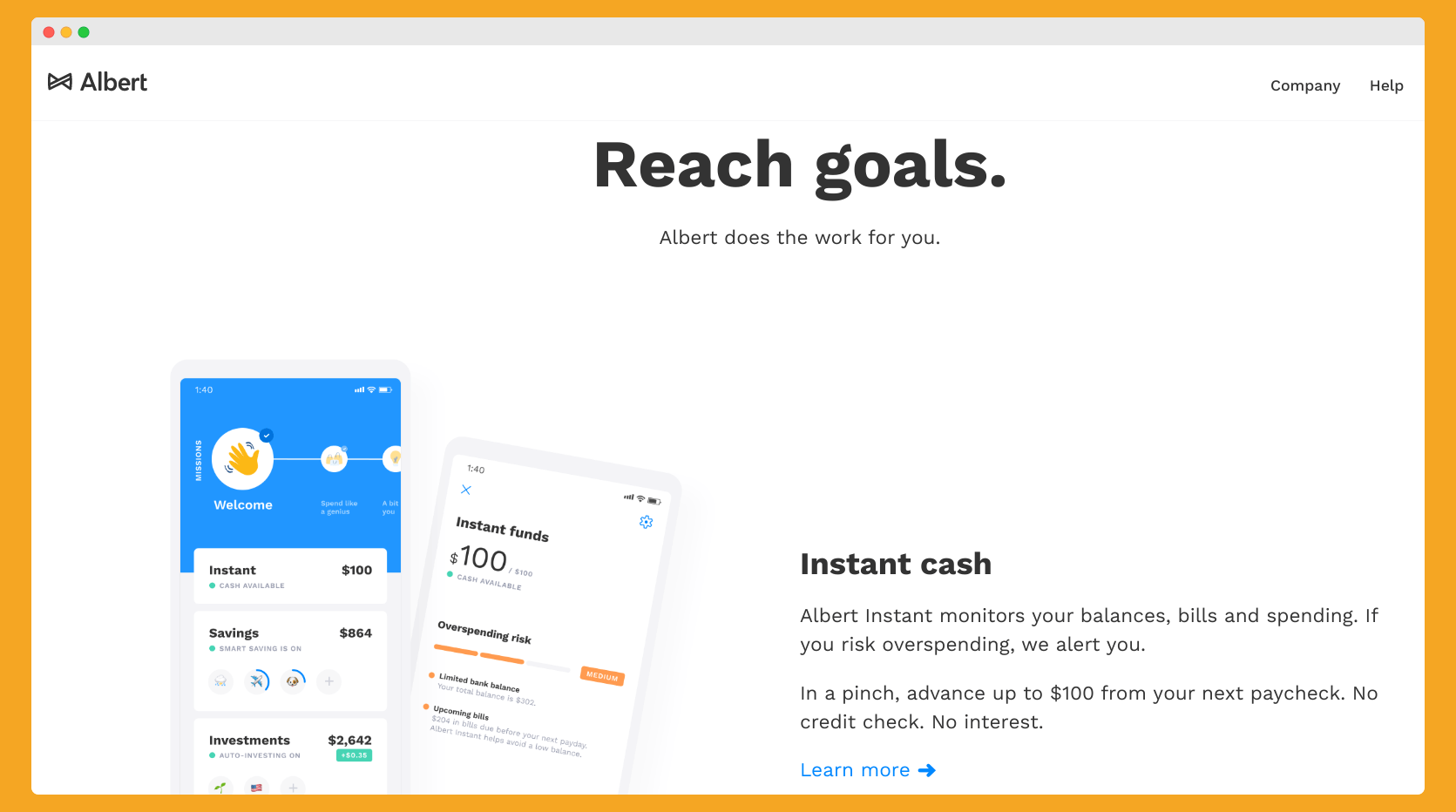 Pros & Cons
Pro: Excellent for those who struggle with math or budgeting or those who just want some expert advice before making financial decisions.
Pro: The more accounts and credit cards you add to the app, the better job it can do of putting together a picture of your spending, saving, investing, and bills and help you get a handle on your money—even if you don't know what you're doing or struggle to figure money out.
Con: Not designed for those who want to figure out their own budget and take more control of their finances themselves.
Security
Albert doesn't mention anything about 2FA or multi-step authentication on its site so it's safe to say they don't provide it. Users who would like to use this app and link their accounts should contact them and ask.
Cost
FREE for the basic budgeting and savings app. If users would like advice from a financial expert on paying off debt (including student loans), Albert offers a Genius plan asking users to pay a monthly fee of their choosing (Albert recommends a minimum of $4/month; the average is $6/month).
Read to get started with Albert? Sign up here.
7. Best for "Envelope" or Zero-Sum Budgets: Goodbudget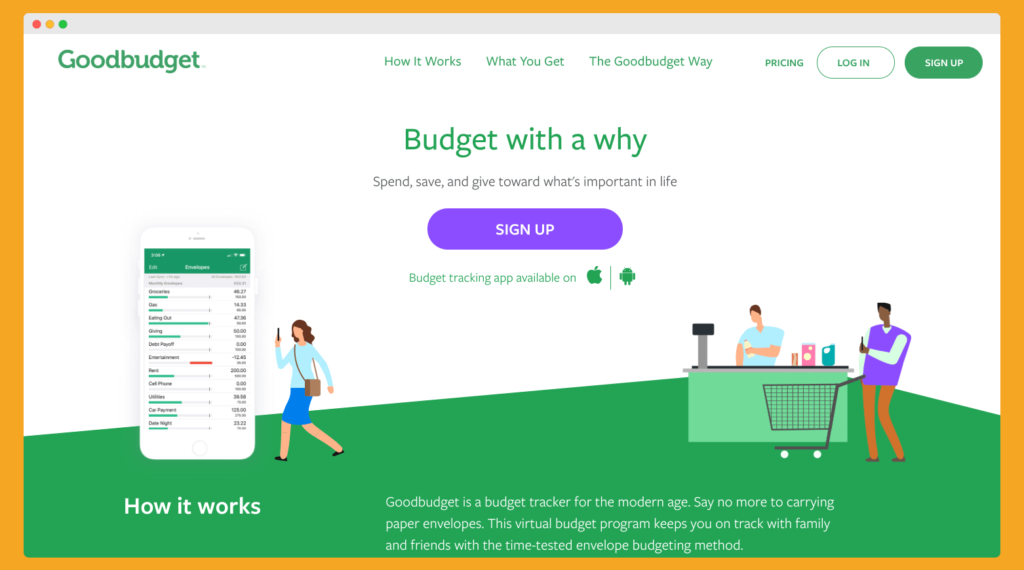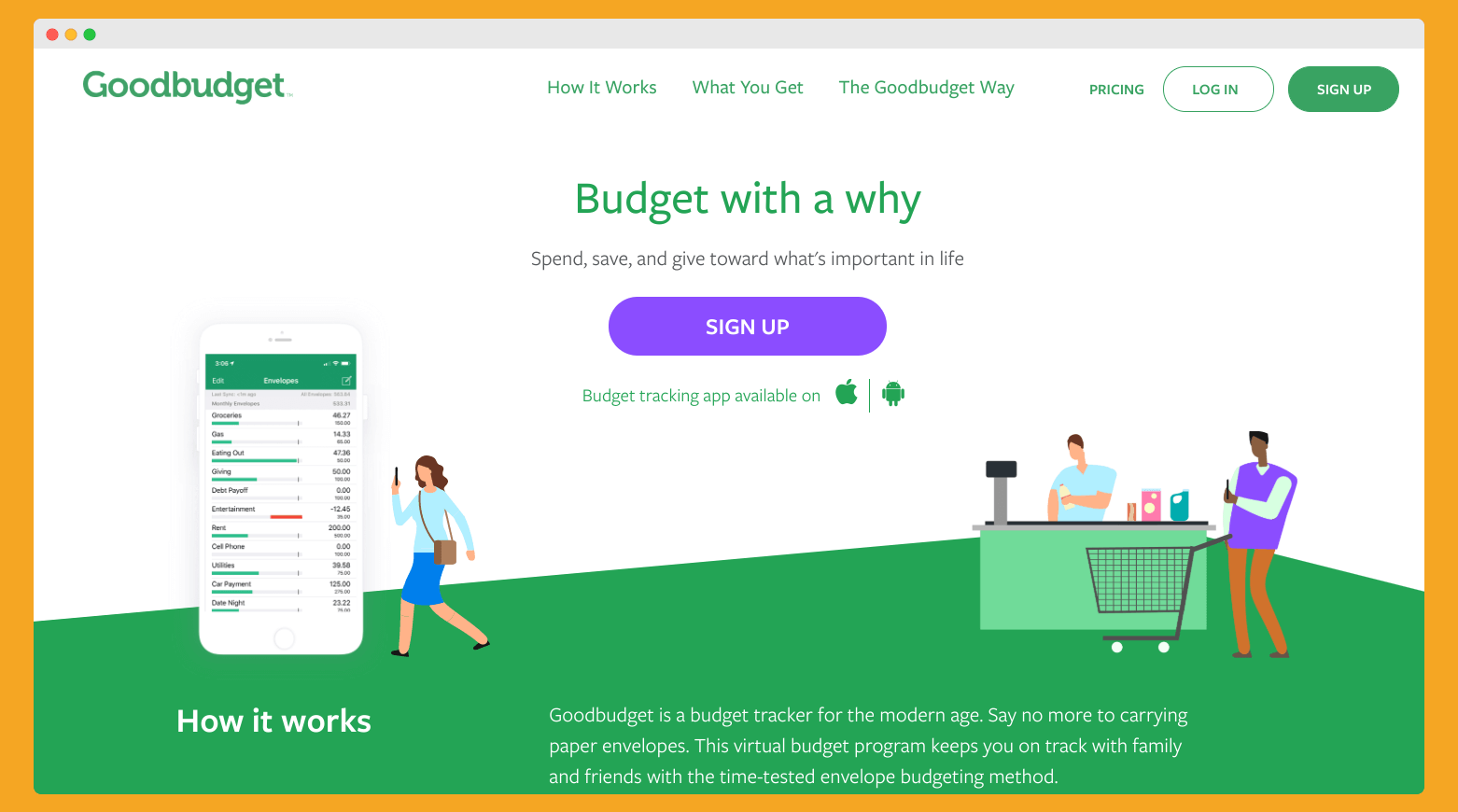 Pros & Cons
Pro: Great for people who like to "assign a job" for every dollar they have in their budget each month— whether that be for paying bills, saving, or investing (also known as "zero-sum" budgeting).
Pro: Eliminates the hassle of carrying paper envelopes (and cash) earmarked for different categories of spending.
Con: Users are allowed to connect only one bank account with the free version which isn't usually enough for most users.
Con: It doesn't automatically update data with your bank account & credit card information (users must do this manually) so this can be time-consuming & frustrating.
Security
Unfortunately, Goodbudget doesn't appear to offer 2FA yet.
Cost
FREE! With the free version, you get 20 envelopes total, use on 2 devices, and community support for any questions you may have. If you feel you need more envelopes or support than that, the cost is $6/month or $50/year.
Read to get started with Goodbudget? Sign up here.
8. Best for Couples: Zeta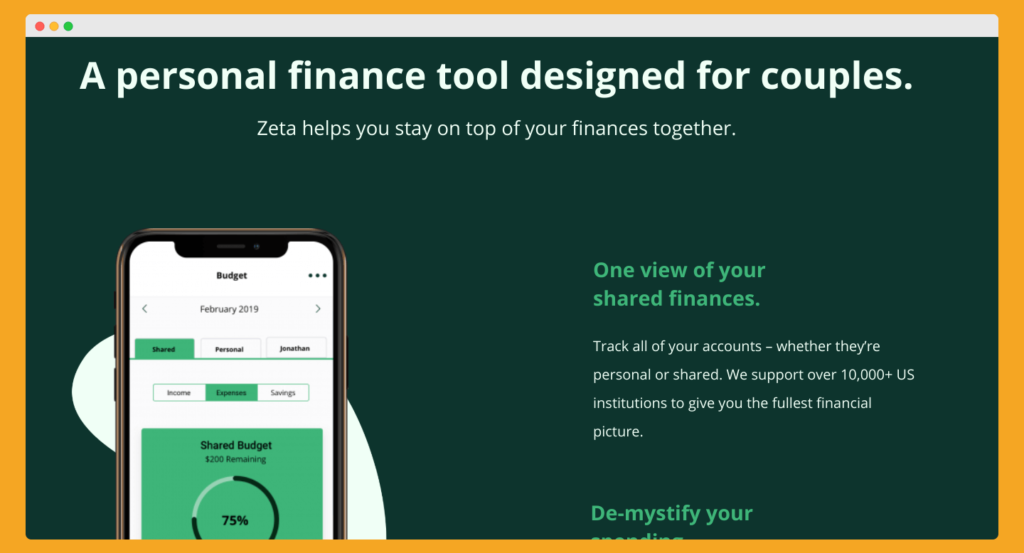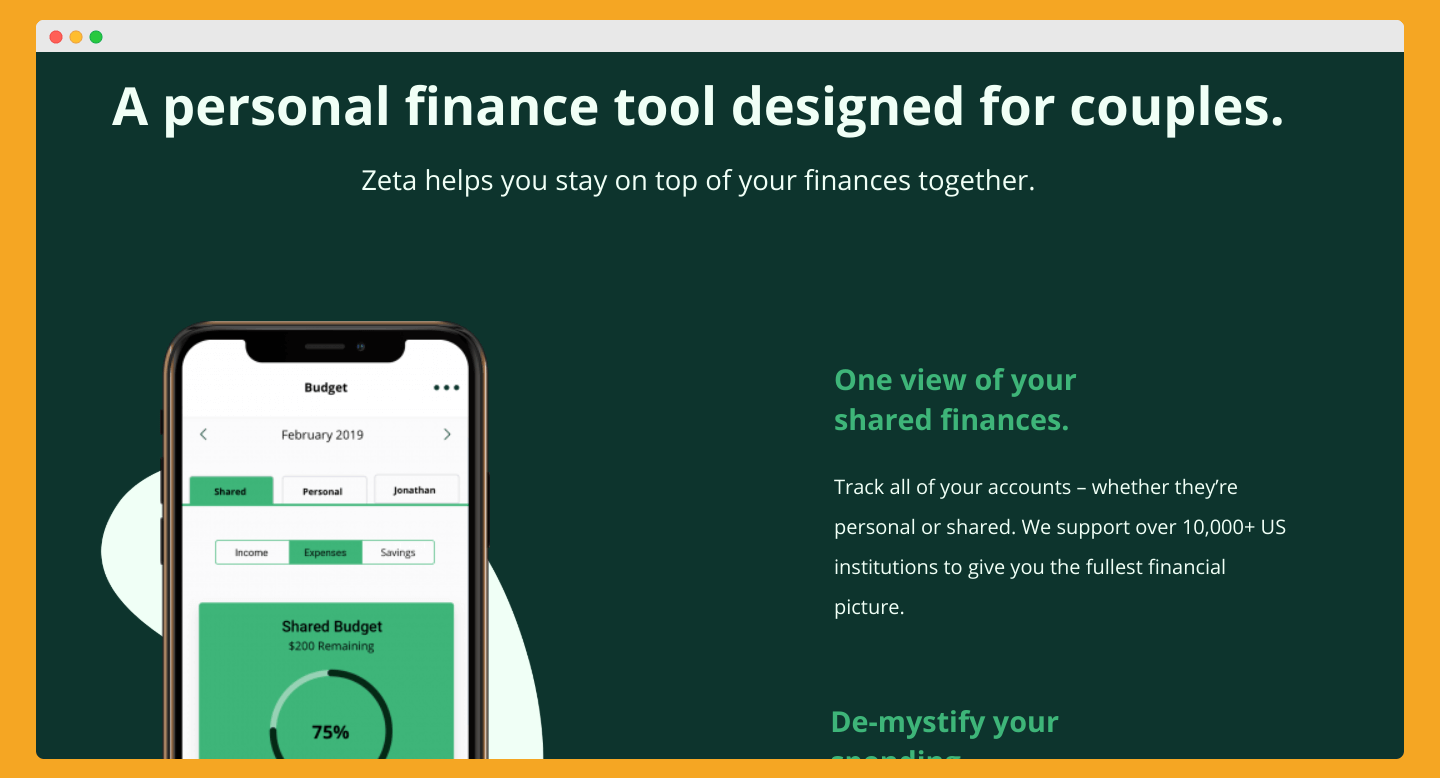 Pros & Cons
Pro: The app is great for couples living together and sharing expenses. It lets couples choose how much financial information they share with each other while allowing them to split certain expenses.
Con: Zeta doesn't have the full functionality that many of the other budgeting apps currently have.
Con: The app must be linked to your bank accounts which isn't cool for security reasons for some people. This may be a valid concern since Zeta doesn't use 2FA.
Security
Although this site offers encryption of data, it doesn't appear to offer 2FA.
Cost
FREE! This may help make up for some of its shortcomings noted below.
Read to get started with Zeta? Sign up here.
Conclusion:
Maybe you're new to budgeting and just starting college. Or maybe you're a seasoned college student with some financial pieces of pie to juggle. But no matter your experience level, one of the best budgeting apps for college students from this list is sure to help you manage your college funds more confidently this year.
Related: 6 Steps to Creating a Fool-Proof Budget
Author Bio:
Leona Werezak is a freelance writer who enjoys writing about personal finance and health & wellness. When she isn't writing or wearing her nursing hat, she's coming up with new business ideas or scoping out her next rental property.