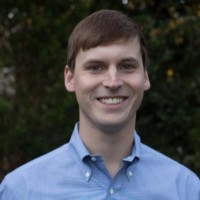 Today, we have an awesome guest post from Nate Matherson, CEO of LendEDU, about his experience refinancing his student loans with ELFI. He has a passion for financial literacy and a personal relationship with student debt, and he likes to use his experience to help others.
Nate graduated with B.S. in Finance from the University of Delaware. At the time of graduation, Nate had over $50,000 in student loan debt. As of today, Nate is still working to repay his student loan debt.
---
In 2016, I graduated with more than $50,000 in student loan debt from the University of Delaware. Like many of my fellow students, I had both private student loans and federal student loans. And, like many of my peers, I was concerned about how much interest I'd owe on all of this debt.
Fortunately, through my experience blogging about financial aid, I was able to explore many options for tackling student loans – and I found refinancing was a good approach to reduce the total costs of my debt.
In fact, I not only refinanced my student loans once but I actually did it twice. First, I refinanced my Sallie Mae student loans to College Ave, and then a year later I refinanced again with ELFI to reduce my rate.
Why I Chose ElFI
When I refinanced, I weighed my options carefully – and decided to include some of my federal student loans with high interest rates in my refinance loan with ELFI.
This isn't a good idea for everyone as you lose some borrower protections by refinancing federal loans, but it worked well for me because I was able to significantly reduce the costs of some federal loans with this approach.
Thanks to refinancing twice and diligent efforts to make extra payments, I've now paid off about ½ of my debt. Refinancing with ELFI was an easy way to do that for me, but there are both advantages and disadvantages to consider if you're thinking of refinancing your own loans with this private lender.
Who is ElFI?
ELFI stands for Education Loan Finance. It's a private lender that offers student loan refinancing as well as Parent Loan Refinancing. It offers the ability to refinance in three simple steps and borrowers who qualify can benefit from favorable loan terms, including the following:
No application fees, origination fees, or prepayment penalties

Fixed or variable rate loans

Repayment periods ranging from five years to 20 years

At the time of this writing, APRs ranging from as low as 2.39% for a five-year variable rate refinance loan to 6.69% for a fixed-rate loan with a 20-year repayment period

Rated 4.66 / 5 by LendEDU's Editorial Team
What Are the Benefits of Refinancing With ELFI?
ELFI offers many advantages as a private student loan refinancer, including a simple and easy process for refinancing your student loans. Here are a few reasons why they were included as one of the Best Lenders to Refinance Student Loans in 2019.
Quick Application Process
You can get pre-qualified in about two minutes and find out your personalized rates. You can then customize your loan during the application process — including choosing your repayment timeline and whether you want a fixed or a variable rate loan.
Online Tools
Once you've decided to move forward with borrowing, you can actually do the whole process online simply by uploading screenshots of financial documents or uploading photos of documents using your smartphone.
You can even sign the loan paperwork electronically so there's no need to visit any bank branch or to mail in any paperwork.
Customer Service
During the process, ELFI even reached out to me over the phone to see if I might be able to qualify for a lower rate by reporting higher income that included my bonus.
And when I called up to ELFI, the customer support was really great and knowledgeable about where I was in the refinancing process.
Borrower Education Tools
ELFI also provides sample payment schedules and amounts for both fixed and variable rate loans so you can get a clear idea of how much you'd end up paying if you refinance.
ELFI also offers some additional educational resources online including a student loan repayment calculator.  
Competitive Interest Rates and Flexible Repayment Schedules
ELFI's fixed and variable rate loan APRs are also more affordable than many competitors, and many would-be refinancers will appreciate the flexibility in choosing a loan repayment timeline that allows them to ensure their monthly payment fits within their budget.
Just remember, though, that while longer repayment timelines make your monthly payment more affordable, you'll pay more in interest over the long-term if you stretch out your loan over a long period of time.
What are the Potential Downsides of Refinancing with ELFI?
Unfortunately, one of the biggest downsides of refinancing with ELFI is that it can be pretty difficult to qualify for student loan refinancing. In order to qualify:
You must have a minimum of $15,000 in loans you want to refinance, which is a higher minimum than most other companies

Your credit score must be 680 or higher, but I would suggest having a 750+

You must have a minimum annual income (not including bonuses or commissions) of $35,000 annually, but I would suggest having at least $60,000 in annual income including bonuses

Your credit history must go back at least 36 months

You must have earned at least a bachelor's degree from an appropriate program

You must be a U.S. citizen or permanent resident alien who has reached the age of majority
Unfortunately, these loans are out of reach for many new grads because of the credit score and credit history requirements. And, as with all lenders, your interest rates will be at the higher end of the potential APR range if your credit score just barely meets minimum requirements – you'll need to have good credit to get a loan at the most competitive rate.
After refinancing your new servicer will be either be AES or MOHELA. Heads up, ELFI and your new servicer may email you endlessly about signing up for auto-pay. And it makes sense to do it to avoid missing payments.
Is ELFI Right for You?
I chose ELFI because I was able to save considerably on interest and was able to qualify for a loan at a favorable rate under 4%. Not every borrower will have the same experience. At LendEDU, our Editorial Team rated 18 different student loan refinancing companies using over 20 data points!
If you meet the minimum requirements, you can apply for an ELFI loan to see your potential loan terms – but be sure to shop around with at least a few other companies to make sure ELFI is indeed the most affordable option for loan refinancing in your situation.
Alternatives to ELFI
If you don't feel like ELFI is the right fit for you, here are some student loan refinancing alternatives that you may want to consider.