One year ago I never would have thought that I'd be writing an article today on how to become a virtual assistant. In all honesty, I didn't even know what a virtual assistant was.
But when I began my freelance writing business, my first client was a well-known blogger in the personal finance world. He owns more than one site and has several writers that work for him. But, unexpectedly, I had very little interaction with him.
Instead, I worked with his virtual assistant, Kayla.
Kayla managed the entire content creation process from finding writers, assigning articles, and making sure that things were edited and posted.
And she does it all from the couch, the coffee shop, or wherever else she wants to work. I later found out that Kayla made over $10k per month as a VA! She shares all her secrets in her $10K VA course.
I was blown away that someone could make that kind of amazing money from home. I needed to learn more about this whole virtual assistant thing. Read on to learn more about how to become a virtual assistant.
What Skills Do You Need to Become a Virtual Assistant?
Kayla is just one kind of virtual assistant. But there all kinds of VAs who do all kinds of tasks:
Scheduling appointments
Answering phone calls
Booking events and travel
Proofreading and editing
Creating reports
Social media management
Event management
Graphic design
And much more!
Because of the diversity of tasks that a virtual assistant may be asked to accomplish, there is no specific skill set that you must have. But in my conversations with Kayla she's emphasized that in order to be successful as a virtual assistant, you will need to be organized and a self-starter.
I would also add that you need to be good at setting up systems and processes. Here's why.
Virtual assistants tend to be tasked with repetitive jobs that aren't necessarily hard but need to be done on a consistent basis. If you can create efficient systems and processes, you'll be able to work faster and increase your earnings per hour.
Do You Need a Degree to be a Virtual Assistant?
No. You don't need to spend tens of thousands of dollars to become a VA, despite the fact you could make serious money as one.
If you want to learn the systems that Kayla uses, you can buy her course, the $10K VA.
Podcast Episode: How to Make $10K Per Month as a Virtual Assistant
How Much Do Virtual Assistants Make?
Asking how much VAs make is a bit like asking how much a coffee shop owner makes. In other words, there's a big range depending on what you do and your skill level.
According to Upwork (a website where virtual assistants can advertise their services), these are the typical pay rates, depending on what a VA does.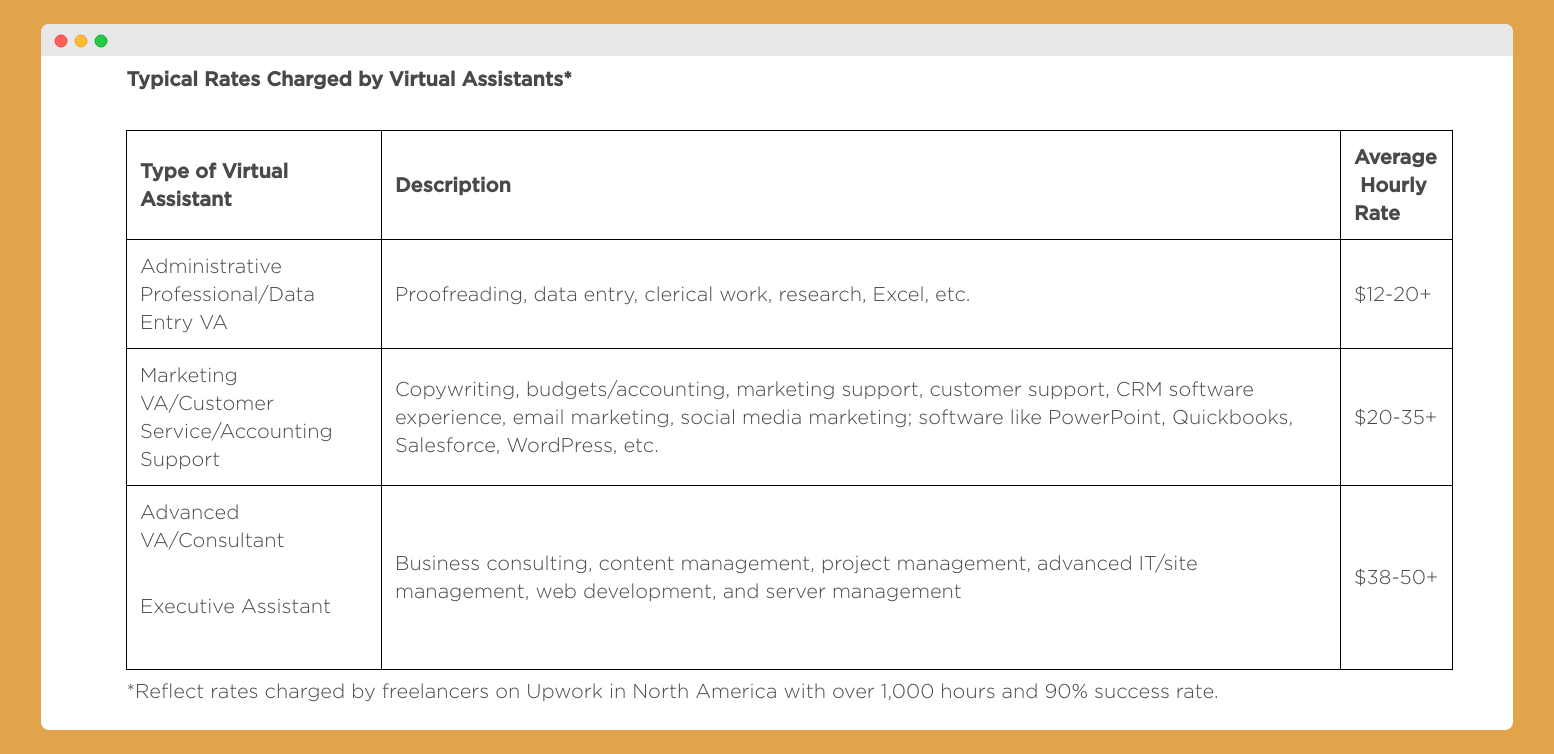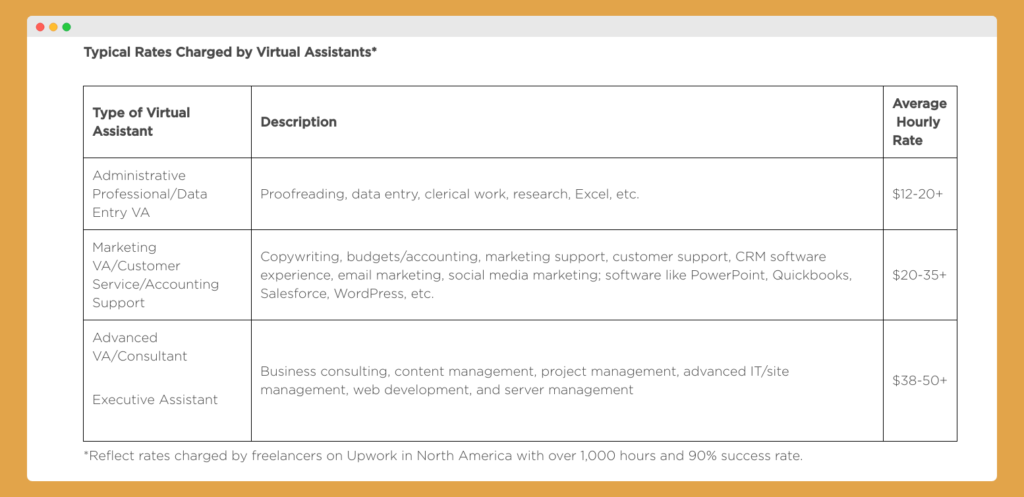 And if you have specific in-demand skills, you may be able to make upwards to $100+ per hour. You may ask, "But why would business owners pay me $50+ an hour for tasks they could do themselves?"
Well, for the business owner, it's all about the math.
Imagine a business owner who makes $200+ an hour for his or her highest value tasks. Every hour that they spend proofreading, responding to emails, or other tasks that aren't in their wheelhouse, they're losing out on $200.
But if they pay an assistant $50 an hour to handle those tasks, they can continue to do the work that makes them the most money. And, in turn, they net $150 that they wouldn't have made otherwise.
You'll make the most money as a virtual assistant if you can find high-value clients like this. And, with that rather clunky transition, let's talk about how to find clients.
How to Find Clients as a Virtual Assistant
There are various ways that you can find clients. Here are three of the most popular ways.
Create a Listing on Freelancer Hiring Sites.
If you want to know how to become a virtual assistant, many people would recommend that you advertise on freelance hiring websites. Here four sites where business owners go to look for freelance work.
Here is an example of a virtual assistant advertising her services on Upwork.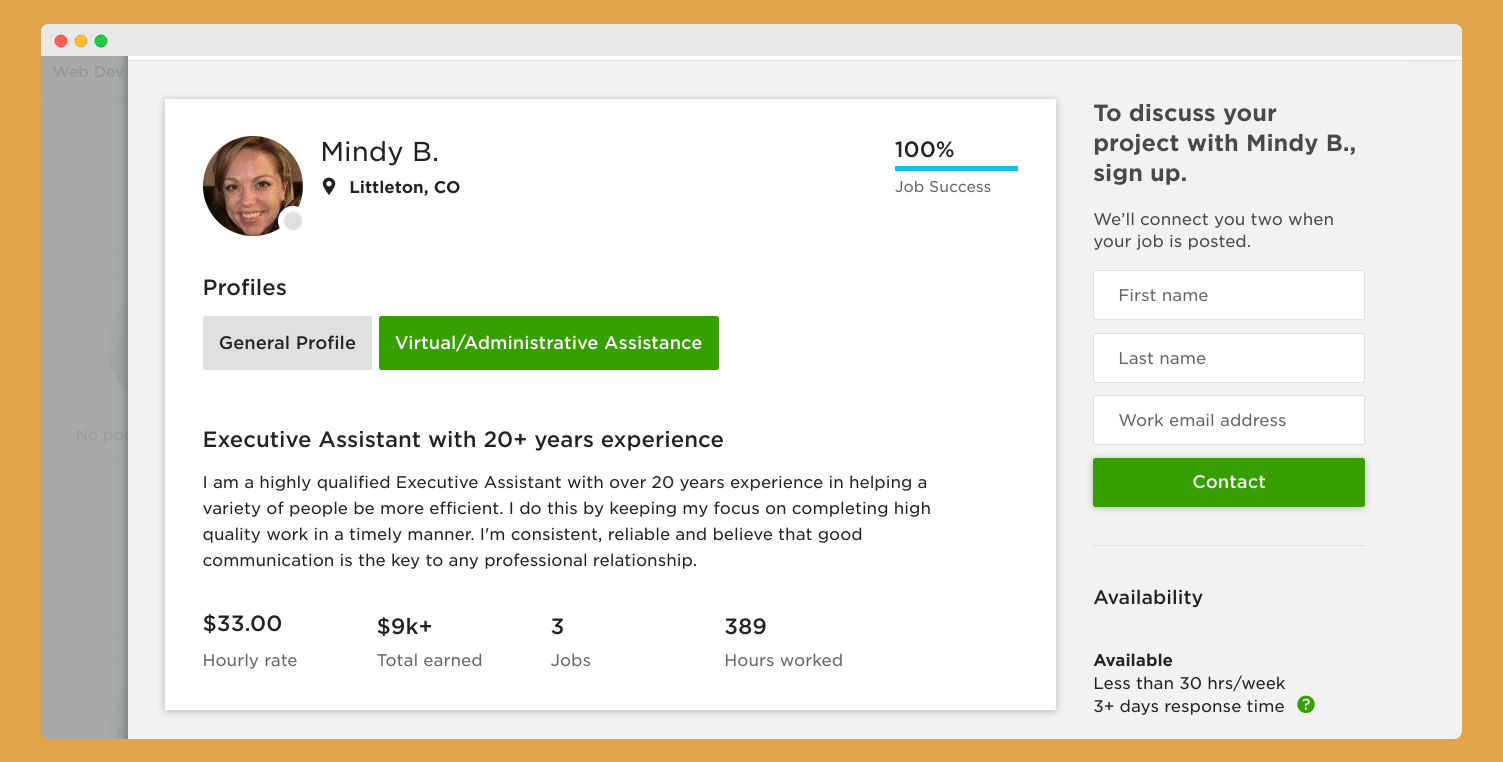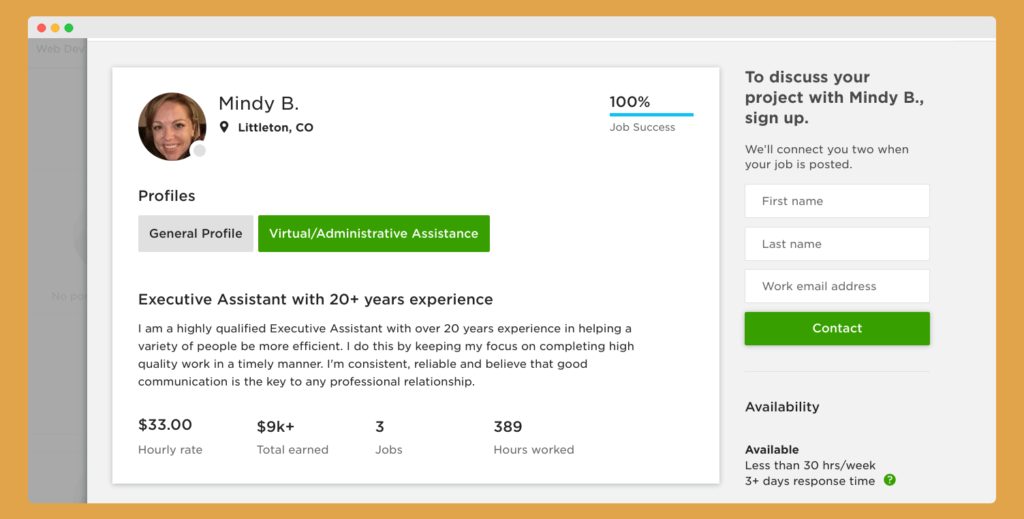 And here is a listing on Fiverr for a Pinterest marketing virtual assistant.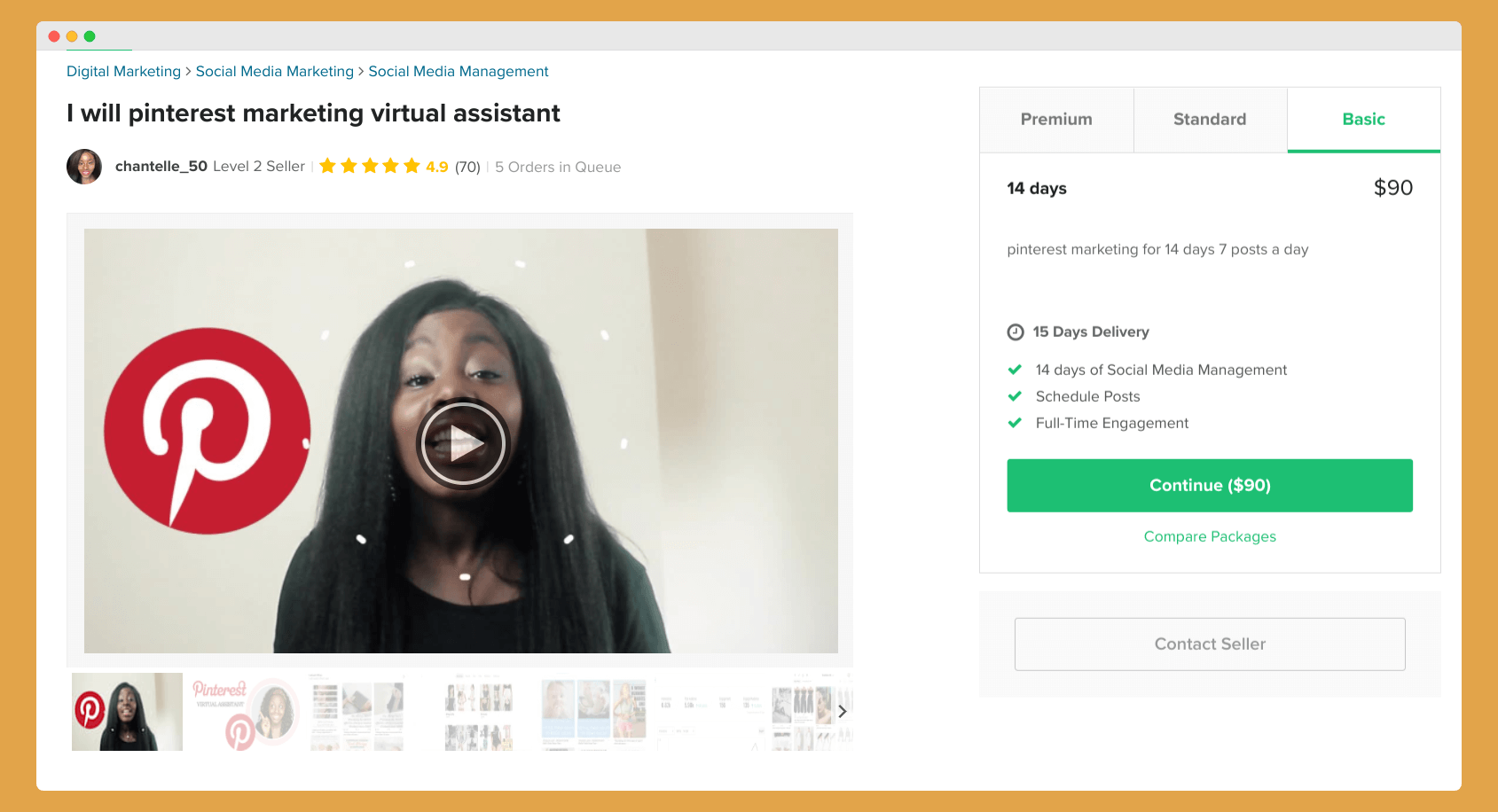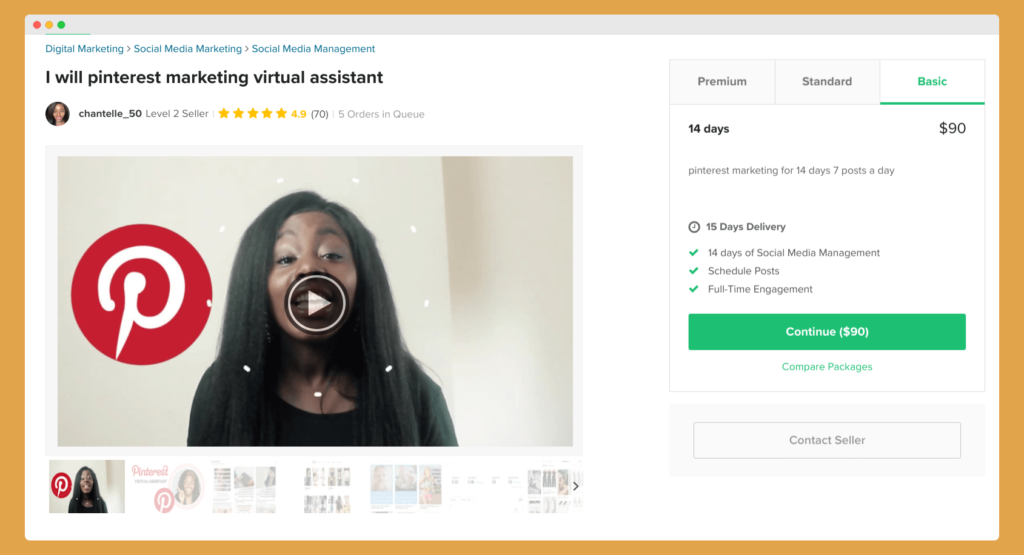 Be aware that competition can be tough on freelancer hiring sites. And it may be tough to get the pay rate that you'd like until you've been able to get some experience.
Join a Virtual Assistant Agency.
Believe it or not, there are several VA networks out there. Here's how they work.
A business owner wants to hire an assistant but doesn't want to go through the hassle of the screening and hiring process. So the business owner works with a virtual assistant agency instead. They match business owners with virtual assistants that fit their needs.
And when assistants are out of town or quit, the business owner doesn't need to worry about finding a replacement. The agency makes sure that things transition smoothly to a new virtual assistant and no work gets dropped.
Since virtual assistant networks already have a pool of clients looking for work, it could be worth it to join one. Here are a few worth checking out.
With most of these agencies, you'll need to fill out an application if you want to work for them. And you may need to complete a training course.
Use Job Boards
Business owners who are looking for VA work will often put up a job listing on sites like ZipRecruiter, Indeed, and Monster. Here's an example of a job listing on Indeed.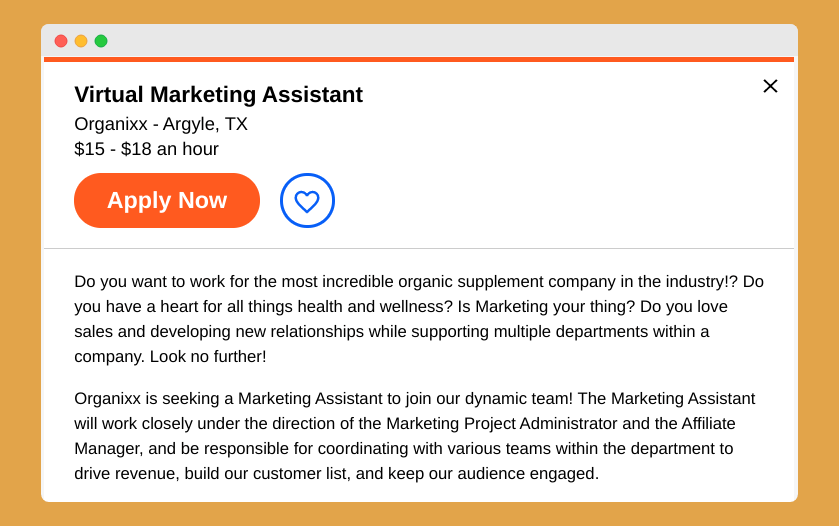 It would be a good idea to create profiles on these job sites and keep an eye out for jobs that might be a good fit. With ZipRecruiter, you can even respond to job opportunities with one tap.
Network With Other Successful Virtual Assistants.
Ok, so this is my favorite way for you to find VA jobs. How can you become a virtual assistant with no experience? By hanging out where the successful virtual assistants are!
Learn about their pricing strategy. Find out what makes them successful. And, if you're lucky, learn where to find high-paying jobs.
This is how I built my freelance writing business so I know this method works.  So where do you find successful virtual assistants? One way is by taking Kayla's 10K VA Course.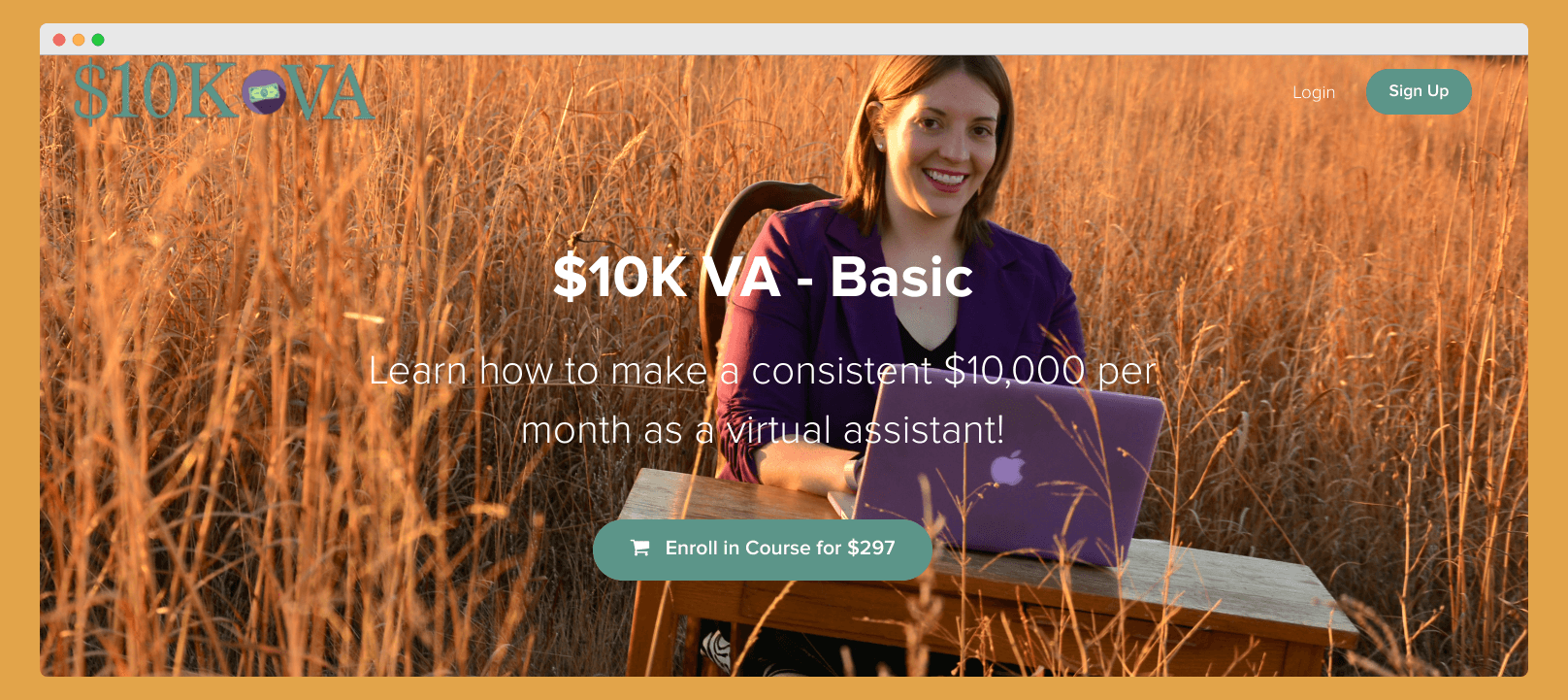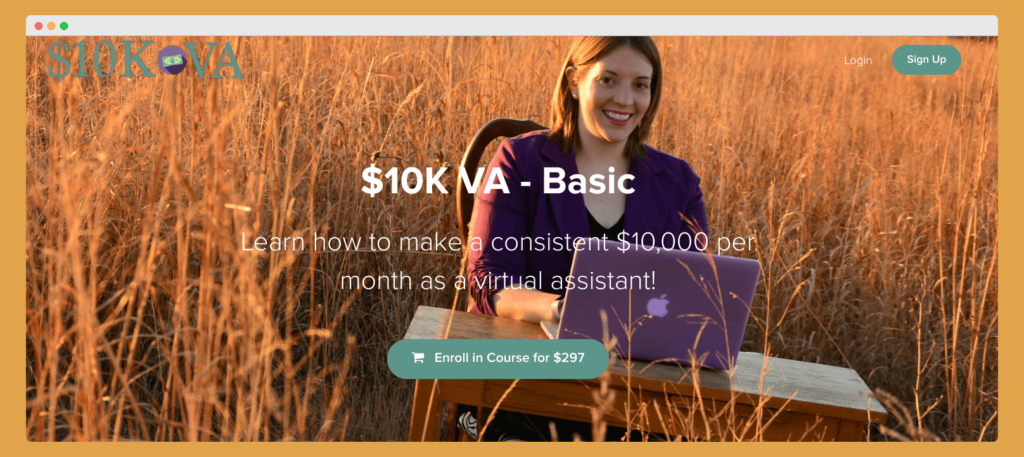 Along with the course, you'll get access to Kayla's private Facebook group.
In the group, you'll be able to ask questions and learn from people who have literally turned virtual assistant work into their full-time jobs.
And if you pay for the Pro version of Kayla's course, you'll have direct access to her network of clients. This an opportunity to find exclusive job opportunities that you won't ever see on Upwork, Indeed or other places.
If you're looking for other ways to network with virtual assistants, you may want to check out Virtual Assistant Forums and VA Networking.
Conclusion:
If you want to work from home, you don't need to make pennies and dimes filling out surveys. Whether you're just looking for a side hustle or you want to build a full-time business, becoming a virtual assistant is a legit way to make money from home.