As a college student, there are lots of different ways to make extra money online when you're going to school. The key is finding something you like to do that fits with your schedule and pays you well. Online tutoring jobs for college students meet all those criteria and then some. Keep reading to learn how you can find ones that pay well while also offering flexible teaching schedules.
Do Online Tutoring Jobs For College Students Exist?
But you may be wondering "Can I tutor online?" Would I be able to do that? Yes you can! The truth is, there's even online tutoring jobs for high school students.
If you're a college student who enjoys particular subjects, have good grades in those subjects, or if you speak more than one language, there are online tutoring jobs for you. Even if you aren't particularly strong in any subject area and don't speak a language other than English, there are online tutoring jobs you could qualify for.
6 Best Online Tutoring Jobs For College Students
Still curious to learn how you can tutor online during college and minimize student debt. Check out the 6 online tutoring jobs for college students listed below. We've tried to include something for every student.
1. Cambly.com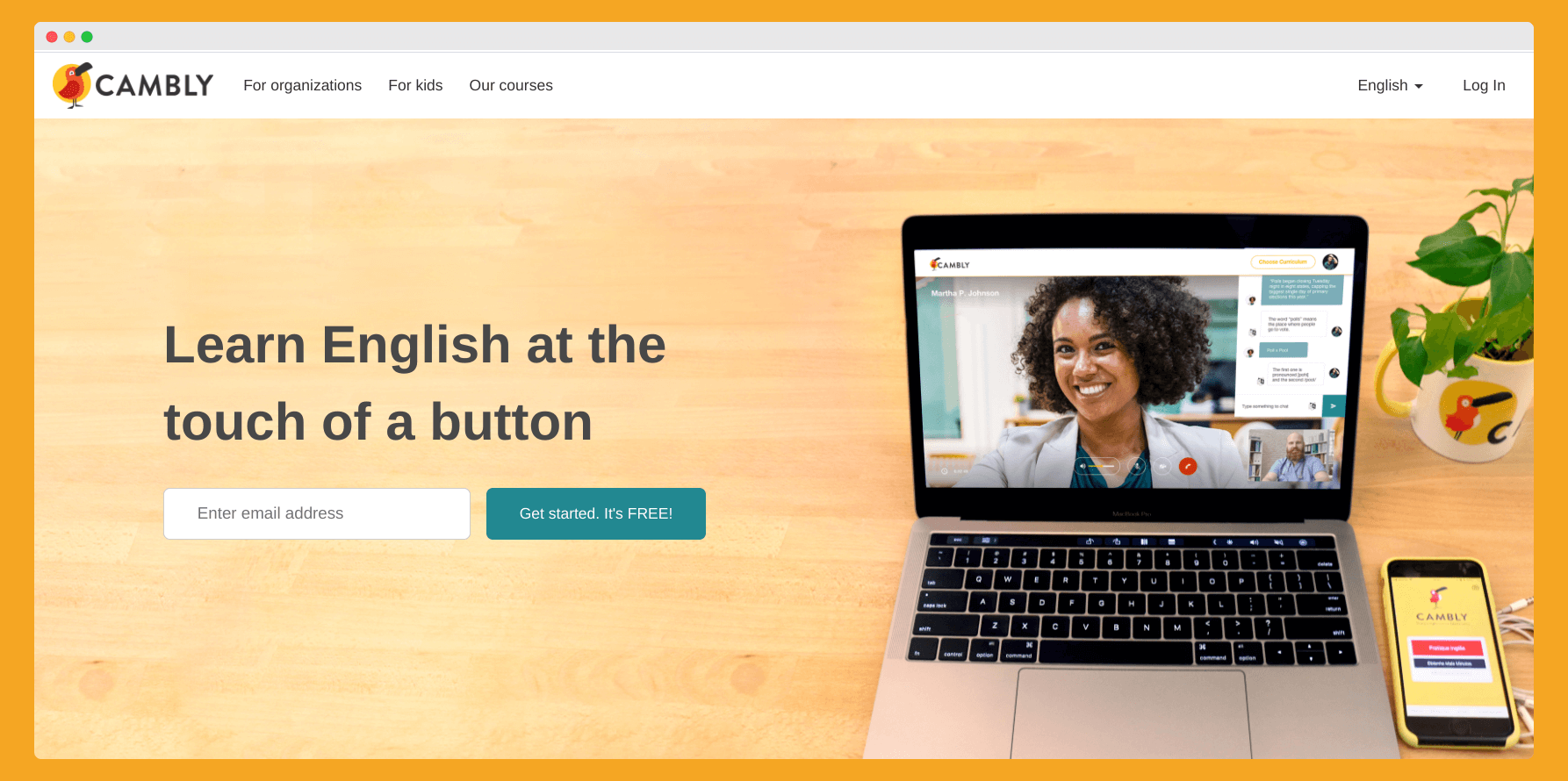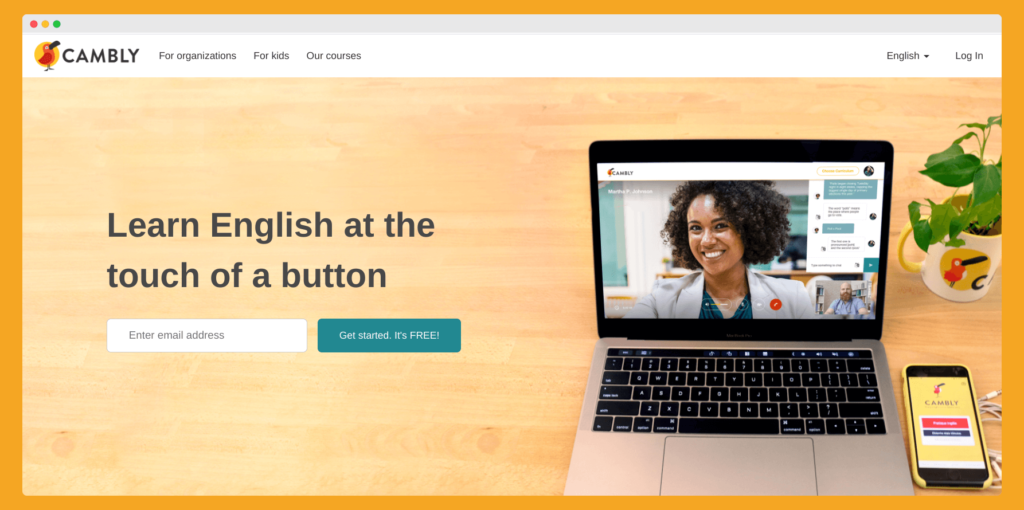 Don't think you have any skills or knowledge you could share as a tutor? No experience teaching? Not strong in any particular subject matter? No problem! Are you a native English speaker meaning you speak English as your primary language? Perfect! Then you would qualify to be a tutor with Cambly.
One of the things that makes Cambly one of the best online tutoring jobs for college students is you can jump online whenever you have a bit of free time and start a live chat with a student in minutes. Cambly tracks your time automatically when you login to do a tutor chat through their site.
You can earn $0.17 USD per minute ($10.20/hour) and have your pay dropped into your PayPal account every Monday. Plus, you have a chance to meet some amazing people from all over the world and learn more about them and their culture as well.
2. Magic Ears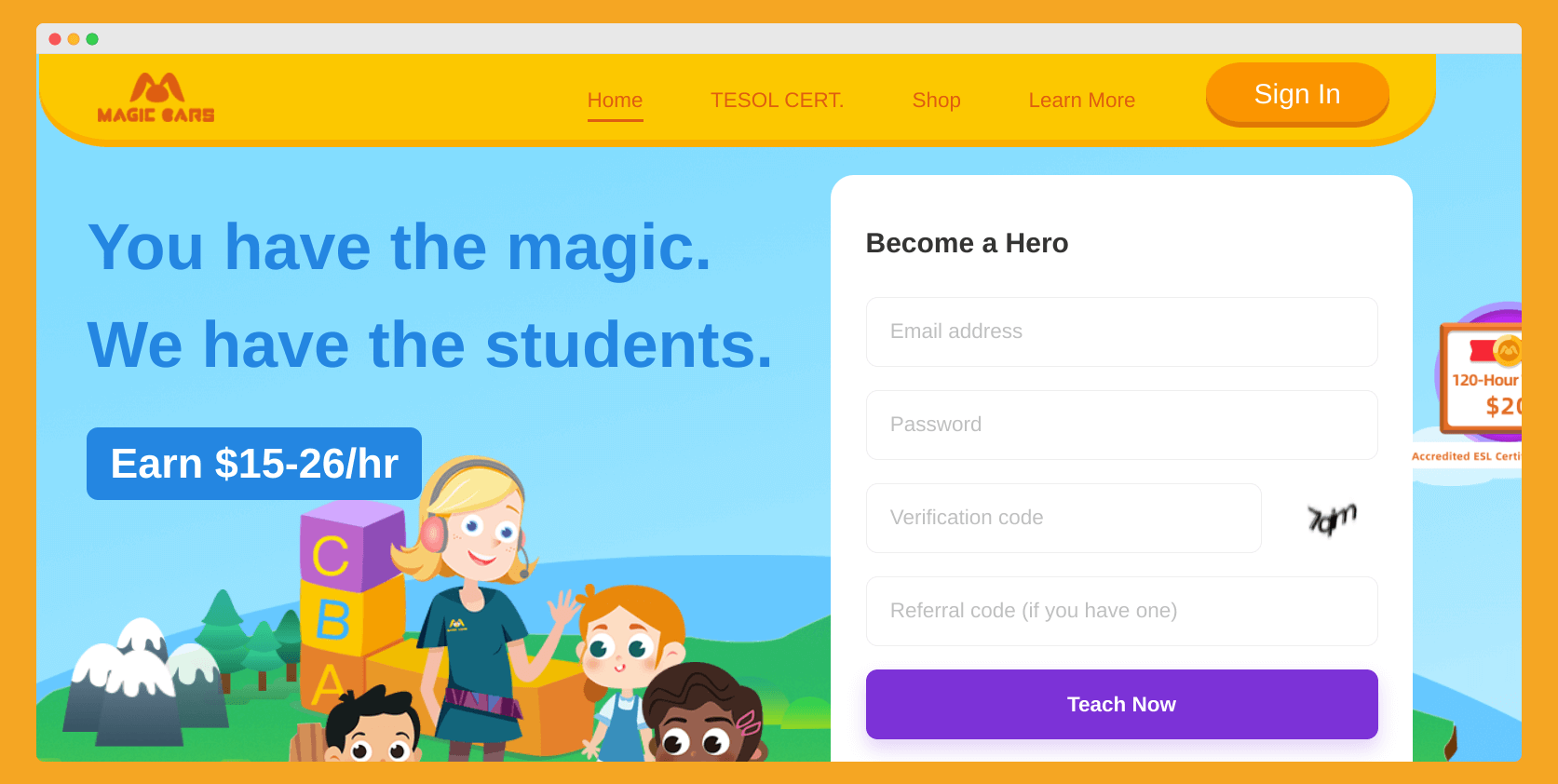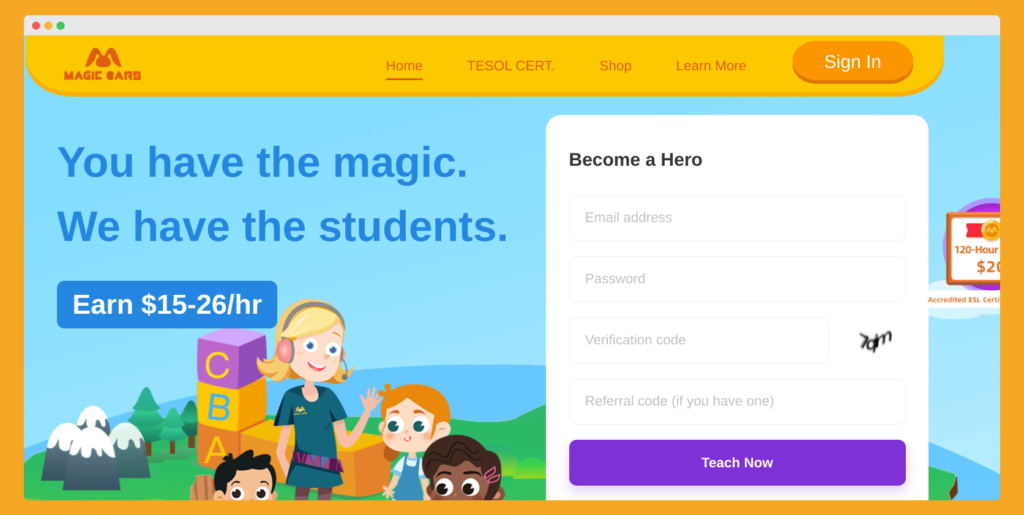 Another company looking for native English speaking tutors is Magic Ears. Magic Ears focuses on teaching children 4-12 years old in countries all over the world to speak English.
To be a tutor with Magic Ears, you need to have a bachelor's degree or higher in any subject or be a student currently enrolled in a bachelor's degree program. Magic Ears also requires their tutors to hold a 120-hour ESL Certification (which they offer for just $20) and ESL/teaching experience is preferred.
And remember to think broadly when it comes to "teaching experience". For example, have you ever taught swimming lessons, first aid, music lessons—or anything for that matter—or have you been a Boy Scout or Girl Scout leader? Do you have a friend you've been helping learn to speak English. Or have you been helping a friend with their schoolwork who struggles to understand English?
Don't sell yourself short and remember these are all important skills you have that incorporate teaching. And with Magic Ears' pay range of $15-$26/hr., it pays to put your best foot forward and submit an application explaining why you'd be a great tutor.
3. Tutor.com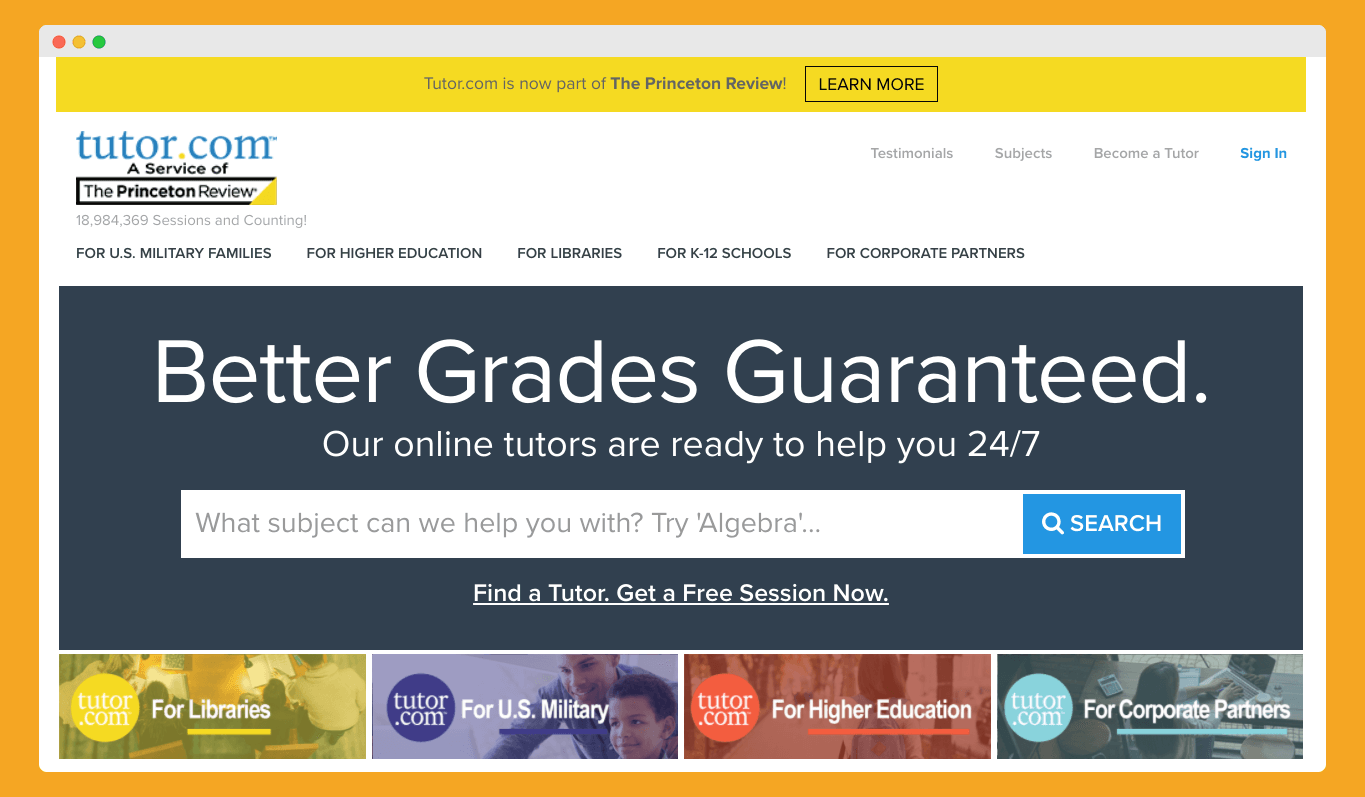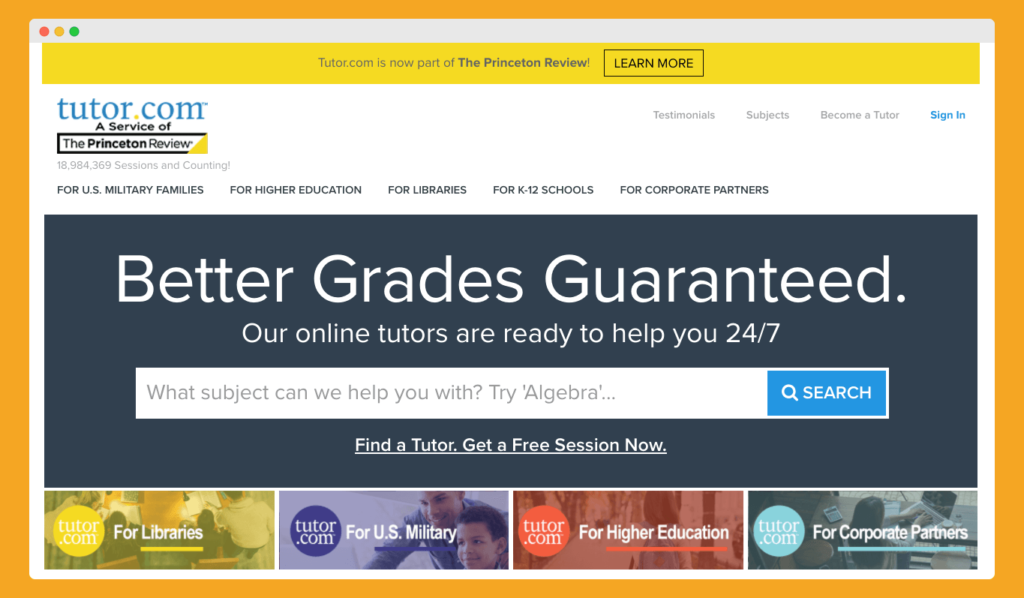 One of the most popular online tutoring sites, Tutor.com hires tutors for students in K-12, college, and university programs. Tutor.com says their tutors are "teachers, professors, adjuncts, PhD students, and industry professionals, who are all passionate about their areas of expertise and eager to help students learn".
They offer tutoring services 24/7 so the work is flexible with any student's schedule. To see if you meet the qualifications to be a Tutor.com tutor, check out their requirements here. Although Tutor.com no longer provides a pay range for tutors on their site, an online search of reviews by tutors who have taught for them suggest the pay varies widely based on your level of education and the subject you tutor.
Pay for Tutor.com jobs quoted in reviews ranges from $10-$50/hr. The company also boasts that 95% of their tutors report being satisfied working with Tutor which is important when looking for the best online tutoring jobs as well.
4. VIP Kid.com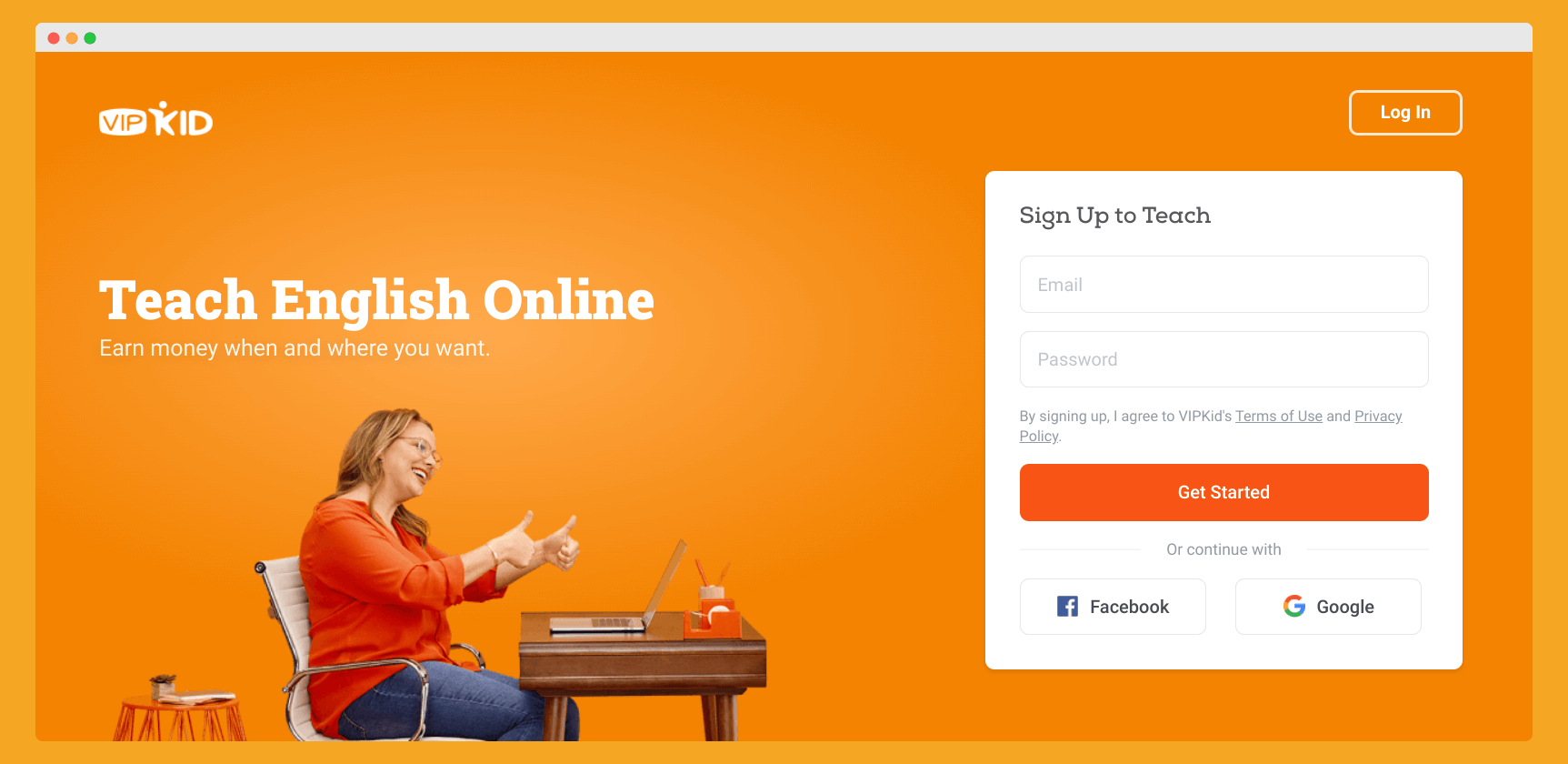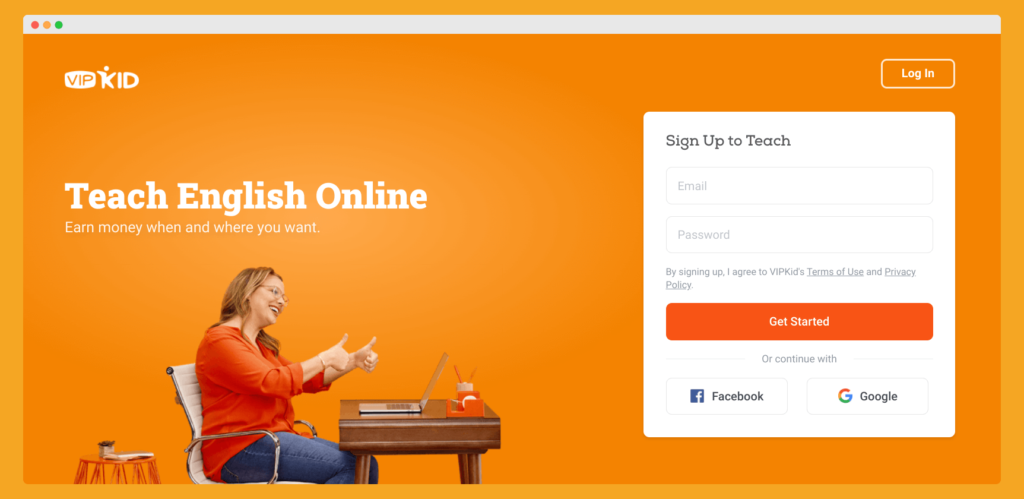 VIP Kid.com is one of the most popular online tutoring jobs for college students. And you may have seen or heard about them because of their extensive advertising. They're also popular with teachers who work for them based on the extensive reviews they have from teachers on their site.
VIP Kid is a company based in China that offers an "international learning experience to children in China between the ages 4-12". But don't worry! You don't need to know how to speak Chinese to tutor with VIP Kid. The focus of the curriculum is to develop critical thinking and creativity while providing students with one-on-one fully immersive English language instruction. The curriculum uses a flipped classroom approach to learning. With this model of teaching, students are given new material to work with before class. Then students discuss and apply what they learned with the instructor in class.
Contracts are a minimum six months in length although you can teach as much or as little as you like during that time. Teachers are paid $7-$9 per class and each class is 25 minutes in length. That means you can teach two classes an hour and earn $14-$18 an hour. On top of that, VIP Kid says on their site that a teacher can earn $15-$22/hour total. The company pays via direct deposit between the 10th and 15th of each month.
To apply with VIP Kid, you create an account online and complete a short form. Then you'll need to review some material they provide for you and complete a short demo lesson to show them what a great teacher you are. After that, the company provides you with more information and you prepare to do a mock class with one of their current teachers who will help you prepare for what it would be like to teach one of their real classes. If all goes well, you sign a contract with VIP Kid after your mock class is assessed and start teaching for real.
5. Elevate K-12.com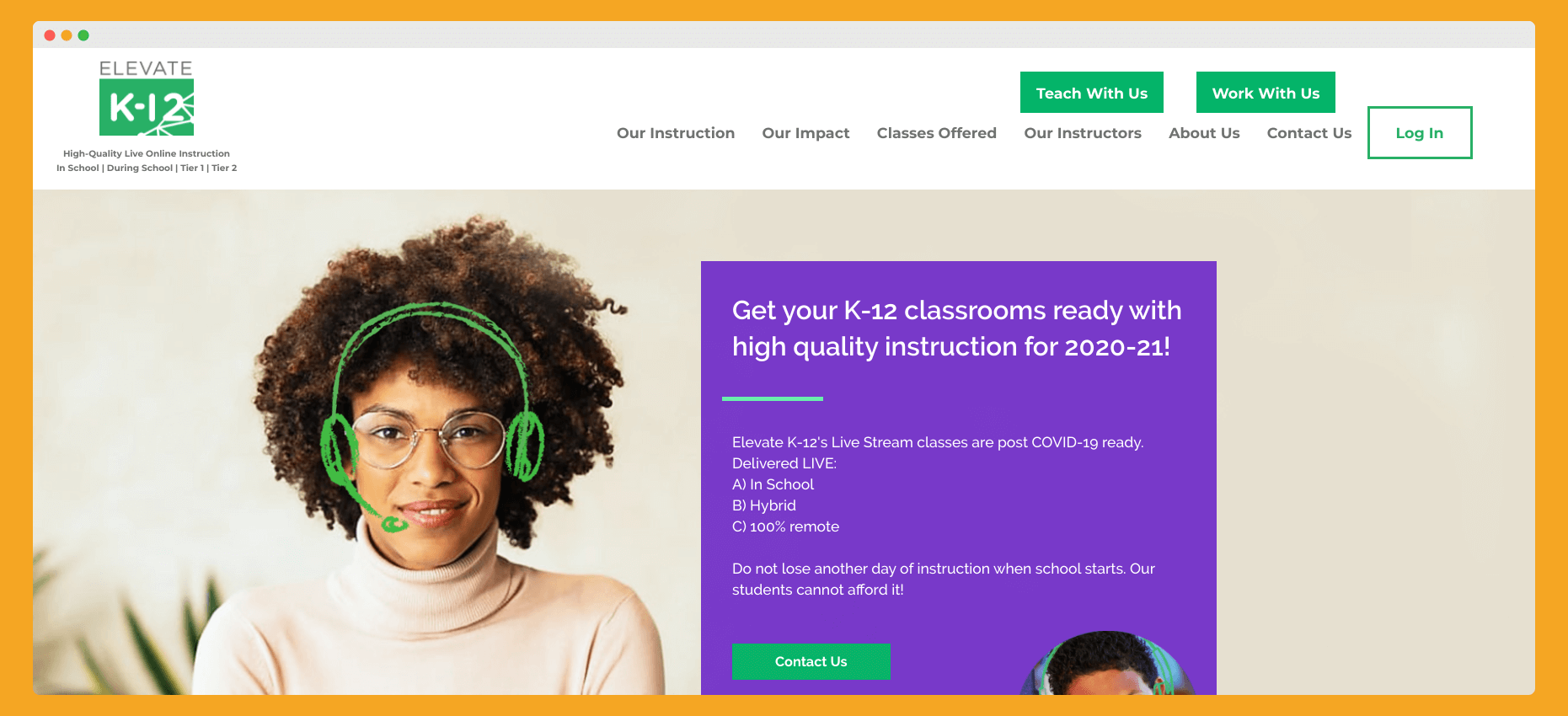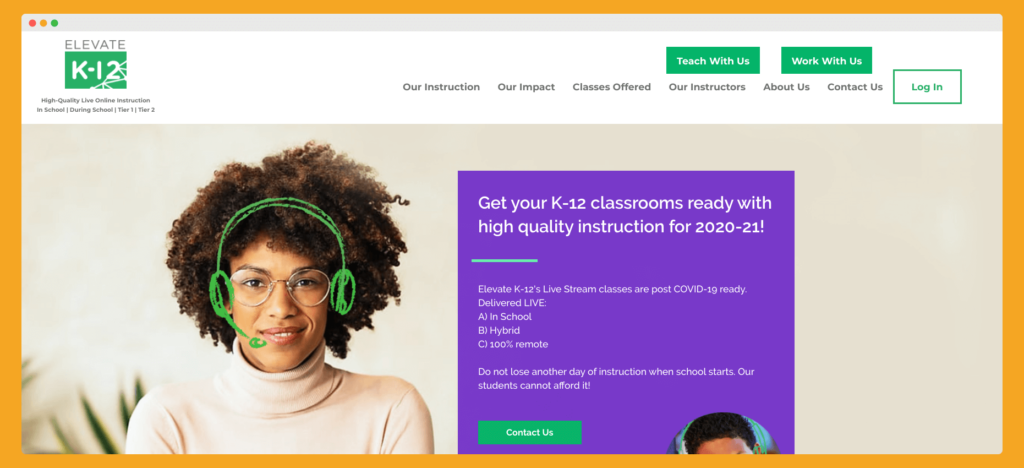 If you think you'd like to be a teacher, Elevate K-12.com may be a great opportunity for you to see what it's like to teach a regular class to the same group of students every week. That's because, unlike other online tutoring companies that require you to tutor different students one-on-one usually, Elevate K-12 will schedule you to tutor and teach the same group of students each week—while they are in school. Elevate K-12 offers kindergarten through high school tutoring in all classes commonly offered in elementary, middle, and high school.
Elevate K-12 provides free training as well as the learning plan and content for you to teach. Classes are scheduled at a pre-set time weekdays between 8 AM and 5 PM EST. You'll teach 1-25 or more students in their Tier 1 Instruction classes and 1-4 or more students in their Tier 2 Intervention classes live online.
Unfortunately, the requirements to teach with Elevate K-12 are not clear on the company's site. They simply state "All of our instructors are thoroughly vetted and go through our rigorous online training before they teach your students. We periodically audit our online instructors to ensure quality of instruction."
Elsewhere on the site they state that some of their instructors are "retired teachers" and "moms looking to work from home". Some review sites online state Elevate K-12 instructors require at least a year of teaching experience and a bachelor's degree. What is clear is you'll need to have a firm grasp of the subject matter you'll be teaching and go through the application process.
6. Chegg.com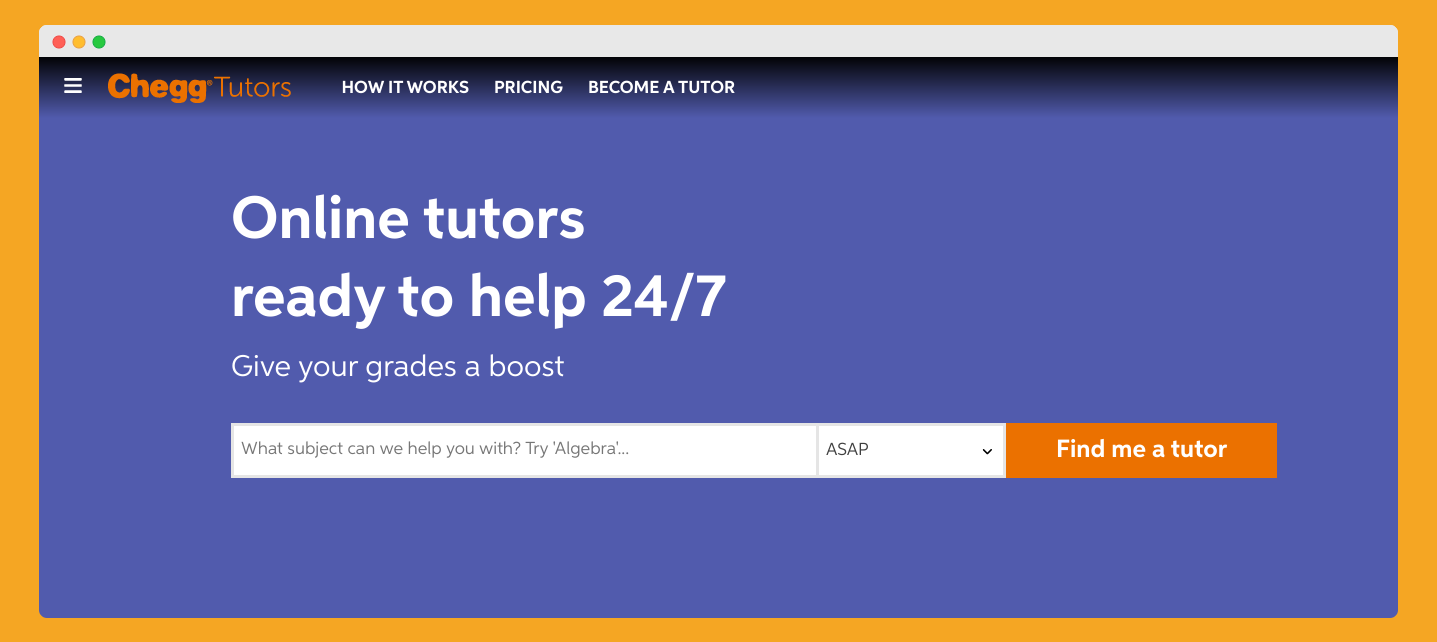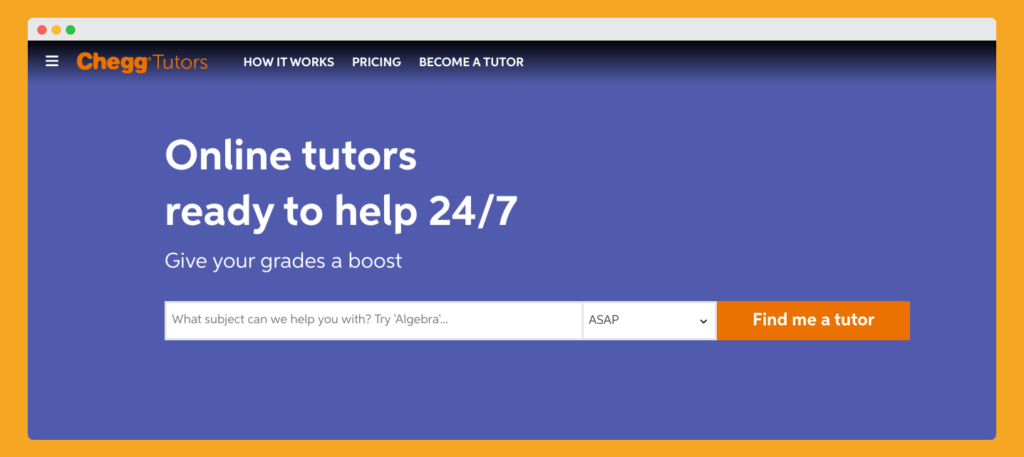 With Chegg.com, tutors earn $20/hour to start and their website states the top 5% of their tutors earn $1000+/month tutoring with them. The great thing about Chegg is you're paid every week and if you're a great tutor and get great ratings, you'll be offered more tutoring jobs. You can also earn bonuses for tutoring in high demand subjects. You'll be tutoring middle and high school students as well as college students and professionals looking for help in a subject area.
To get started with Chegg, simply set up an account, select your favorite subjects, then login whenever you have free time and start tutoring to earn some cash. And while you're on their site, don't forget to check out their textbook rentals and e-textbooks that can save you up to 90% on those wallet draining but college essentials.
Conclusion
So there you have it. And these are just a few of many online sites that offer online tutoring jobs for college students. As you can see, there's all kinds of ways you can teach online using the skills and knowledge you already have as you make your way to your college degree.